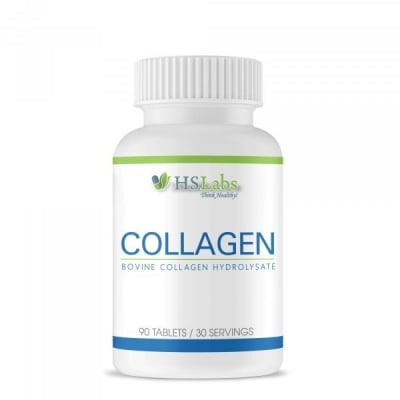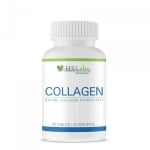 Add to Favorites
Your favourite products
Pack: 90 tablets
Manufacturer: HS LABS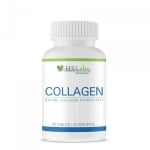 Add to cart
Information
YOUNG AND BEAUTIFUL WITH СОLLАGЕN!
There is no woman who hasn't heard of collarеn. This is such a popular topic because collagen itself is an important element for the human organism.
Collagen is a natural protein that makes up about 35% of the protein content in our body.
It tends to be synthesized independently by the body, but over time its amount decreases. This process begins after the age of 20, while at the age of 60 its amount decreases by about 50%. Then its intake becomes mandatory.
In addition to being incorporated into many cosmetic powders, this protein can also be taken as a nutritional supplement.
Why take COLLAGEN from HS LABS ?
Let's start from the health benefits:
Supports the digestive system - Collagen strengthens the mucosa and helps break down protein and fat.
Strengthens joints and tendons - reduces joint pain and is a recommended supplement for athletes.
Improves the skin's elasticity and makes it fresher and more supple. It slows down aging and hydrates it.
Anti-cellulite effect - Cellulite is linked to the strength of the skin. Over the years, the skin thins and the hated cellulite becomes more visible and unpleasant. COLLLAGEN by HS LABS will put an end to this process and restore its proper structure.
Stimulates the natural production of collagen.
Usage:
1 dose (3 tablets) taken 1 to 2 times a day between meals.
WARNING!
Keep out of reach of children!
Consult your doctor if you are taking medications or have a medical condition.
Details
Barcode (ISBN, UPC, etc.)
3800234190303
Healthy supplement for better joint mobility and healthy bones