COLLAGEN FLEX - strawberry - 200 g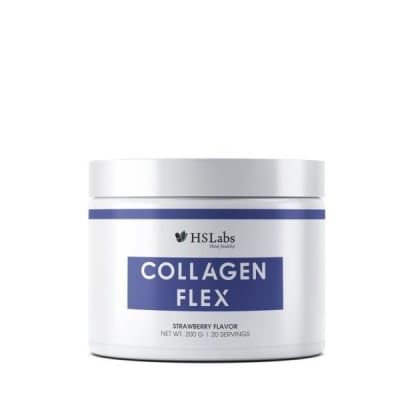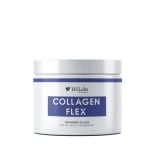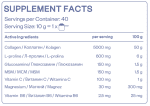 Add to Favorites
Your favourite products
Pack: 200 g
Manufacturer: HS LABS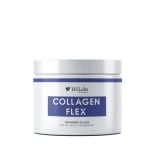 COLLAGEN FLEX - strawberry - 200 g
Add to cart
Information
What is the HS Labs Collagen Flex?
HS Labs Collagen Flex powder provides hydrolysed beef collagen, which is a rich source of type I and type III collagen peptides.
Collagen represents over 60% of the protein content of the human body.
While there are 40 known types of collagen in the body, type I and type III collagens are particularly important for maintaining the integrity of cartilage and bone tissue, as well as other connective tissues.
As we get older, getting more of this key protein becomes more necessary as our bodies begin to produce less of it.
In fact, studies show that by the age of 40, we produce only 50% of the collagen we need for optimal health and longevity.
Even at younger ages, collagen is an extremely beneficial nutrient, especially for protecting joints, supporting muscle tissue, enhancing recovery and reducing inflammation.
HS Labs Collagen Flex contains:
Hydrolyzed Collagen
Vitamin C
L-Proline
Glucosamine
MSM
Magnesium
Vitamin B6
Vitamin C is an important antioxidant that contributes to the health of the teeth, gums, and mouth.
In addition, it is important for the synthesis of collagen, the intrinsic protein segment that maintains the resistance of tissues.
The added ingredients for joint and bones, are increasing strength and mobility, reduce pain and inflammation.
Benefits of HS Labs Collagen Flex:
Reduces pain in the muscle and joints
Improves the structure of the hair, skin and nails
Improving the integrity of cartilage
Increasing joint mobility and flexibility
Reduction of inflammation in the connective tissue
Great flavour
Has an anti-cellulite effect
Usage:
1 dose (10 grams) dissolved in 150 ml of water.
Take 1 dose per day.
WARNING!
Keep out of reach of children!
Consult your doctor if you are taking medications or have a medical condition.
Details
Barcode (ISBN, UPC, etc.)
3800234191331
Healthy supplement for better joint mobility and healthy bones