COLLAGEN GUMMIES - orange - 60 jelly tablets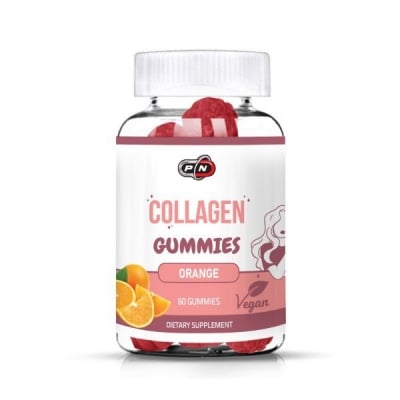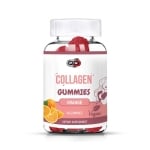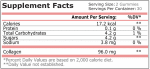 Add to Favorites
Your favourite products
Pack: 60 tablets
Manufacturer: PURE NUTRITION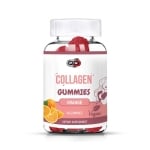 COLLAGEN GUMMIES - orange - 60 jelly tablets
Add to cart
Information
What is collagen in the form of jelly tablets from Pure Nutrіtіоn ?
Collagen is the most abundant protein in the human body, which is very important for the strength of joint cartilage, bone tissue and muscles.
Collagen is approximately 60% of the total protein content of the body.
As we age, our body begins to produce less and less.
Research shows that by age 40, most people produce 25% less protein than they need, and by age 60, 50% less.
For this reason, the intake of collagen is extremely important.
Collagen helps to:
Healing of articular cartilage
Improving the appearance of joints, skin and joints
Increasing the muscles tone
Reducing the appearance of cellulite
Why in the form of jelly tablets ?
Jelly bars in the form of small hearts are the most pleasant way to take your collagen.
They are comfortable and convenient to carry around. Take care of your beauty and smile!
Why should you choose COLLAGEN GUMMIES ?
Top quality collagen
Great fruit flavour, without any off-flavours
Ideal for vegetarians
He contains gluten
Gelatin free
Directions:
Take one serving (2 jelly tablets) per day, preferably on an empty stomach.
WARNING!
Keep out of reach of children!
Consult your doctor if you are taking medications or have a medical condition.
Details
Barcode (ISBN, UPC, etc.)
8100058352518
Колаген за красива и здрава кожа под формата на дъвчащи таблетки.