Collagen Type 1 & 3 - 180 tablets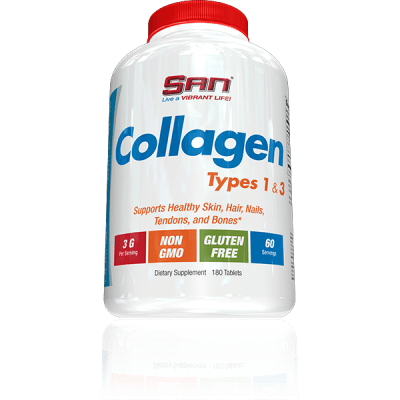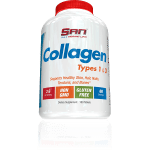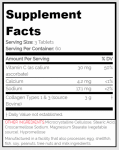 Add to Favorites
Your favourite products
Pack: 180 tablets
Manufacturer: SAN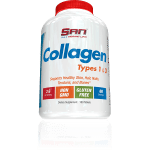 Collagen Type 1 & 3 - 180 tablets
Add to cart
Information
Collagen protein is essential for a healthy skin, hair, connective tissue and nails
Cоllаgеn Tуре 1 & 3:
Promotes healthy skin, hair and nails
GMO-free, gluten-free and soy-free
Hydrolyzed for optimum complete absorption
Helps with flexibility and mobility.
Provide your body with the right nutritional tools with Collagen Tуре 1 & 3
A healthy body means more than just a lean and slender figure.
In order to maintain a truly healthy body, you need to ensure that every tissue in your body has the right nutrients.
This is why you need Collagen type 1 and 3.
The recipe for maintaining a healthy body is relatively simple: exercise, a healthy lifestyle and diet.
Collagen is the most abundant protein in your body, and SAN's Cоllаgеn Tуре 1 & 3 delivers pure, natural (hormone-free) and non-GMO protein from purified hydrolyzed collagen sources for easy digestion and optimal absorption.
Type 1 and Type 3 are the main forms of collagen you need to maintain healthy.
Directions:
2 times a day take one dose (3 capsules)
Take on an empty stomach 30 minutes before meals
WARNING!
Keep out of reach of children!
Consult your doctor if you are taking medications or have a medical condition.
Details
Barcode (ISBN, UPC, etc.)
672898500100
Healthy hair, skin and nails with natural collagen