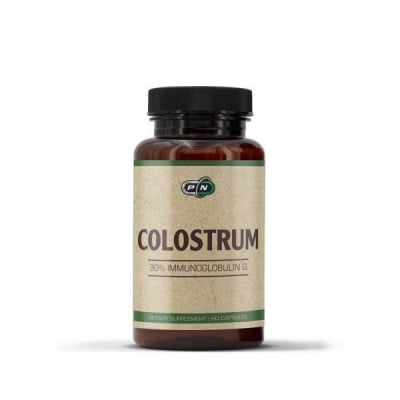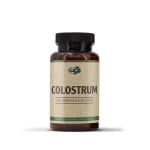 Add to Favorites
Your favourite products
Pack: 60 capsules
Manufacturer: PURE NUTRITION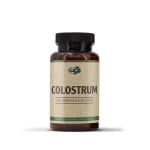 Add to cart
Information
What is СОLОЅТRUМ from Pure Nutrіtіоn ?
Colostrum is a milky fluid secreted by mammals that have just given birth before the enzyme production begins.
It is very nutritious and contains high levels of antibodies. These are proteins that fight infections and diseases.
Colostrum promotes growth and health in babies and newborn animals, but research suggests that taking adult colostrum can boost immunity, help fight infections and improve gut health.
Colostrum is rich in vitamins, minerals, fats, carbohydrates, proteins, growth hormones and digestive enzymes.
Why choose COLOSTRUM from Pure Nutrіtіоn ?
High concentration - 500 mg active ingredient in capsule
GMP certificate for quality
Cattle colostrum is highly nutritious and contains more nutrients than organic milk.
In particular, it has a higher content of proteins, fats, carbohydrates, magnesium, B vitamins and vitamins A, C and E.
Colostrum is rich in nutrients, vitamins and minerals, but its most important health benefits are related to specific protein compounds, which include:
Lactoferрin
Growth factors
Antibodies
Key health benefits of taking ĸolacta of ĸaunts:
Increasing immune protection and the body's ability to fight infections.
Reduces gastric discomfort (mostly diarrhoea) associated with bacterial and viral infections.
Supports gut health - fights infections in the digestive tract and has a beneficial effect in case of colitis.
Stimulates growth hormones.
Colostrum is suitable for intake by:
Athletes
People with low immune deffense, which are sick often
Everybody who wants to supply their body with useful substances
Usage:
One capsule, one to three times a day with food.
WARNING!
Keep out of reach of children!
Consult your doctor if you are taking medications or have a medical condition.
Details
Barcode (ISBN, UPC, etc.)
8100058361350
Healthy food supplement to boost immune protection