Combat Sport Powder - 1814 g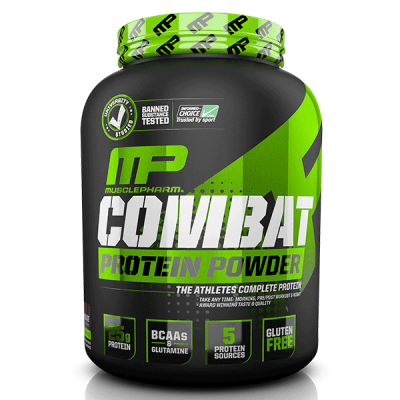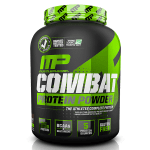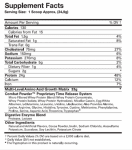 Add to Favorites
Your favourite products
Pack: 1814 g
Manufacturer: MUSCLEPHARM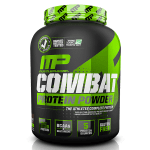 Combat Sport Powder - 1814 g
Add to cart
Information
New even more perfect formula - COMBAT SPORT PROTEIN ROWDER
Anyone who has tried Combat Powder before might wonder if it could possibly be better ? - Well yes, it is possible!
The new sports version of your favourite protein matrix is here!
A product with a precisely formulated blend containing whey protein concentrate, hydrolysate, isolates, also an egg albumin and micellar caseine.
Combat Sport has a gradual release of amino acids to the muscles up to 8 h. This is due to the different protein sources.
Combat Sport has the following protein sources:
Whey protein concentrate
The most common source of protein, also the closest to real food.
Whey protein isolate
This is one of the best sources of protein for your body, it is easily absorbed by the body and it feeds your muscles with the necessary substances!
Hypoallergenic whey protein isolate
This protein increases the production of lean muscle mass and helps to reduce excess fat, promote insulin action and support cardiovascular function.
Micellar vaseline
This is the most effective protein known nowadays. Micellar protein together with whey protein isolate are the two most anabolic proteins known to all of us, one of the richest in amino acids and the slowest digesting protein. The micellar vaseline used in Combat Sport is absorbed over 7 hours.
Egg albumin
The most easily absorbed and digested protein.
Eggs are the most tolerated source of protein by athletes and people involved in healthy eating in general.
Egg protein significantly increases growth hormone levels and plays an important role in protein metabolism, which is why it is universally recognized as an excellent supplement by protein drinkers.
When taken regularly, it protects the muscles from traumas.
Usage:
One dose 40-60 min before workout, one dose immediately after workout/morning or evening on an empty stomach/as a meal replacement.
WARNING!
Keep out of reach of children!
Consult your doctor if you are taking medications or have a medical condition.
Details
Barcode (ISBN, UPC, etc.)
752830193116
Protein for increasing lean muscle mass and recovery