CoQ10 UBIQUINONE 30 mg - 30 softgels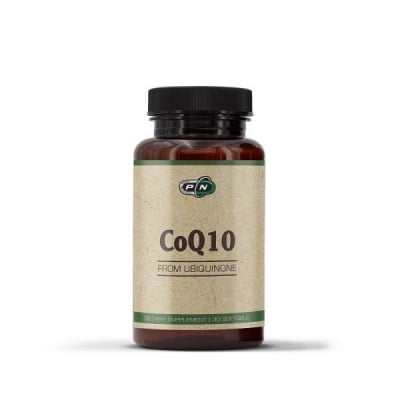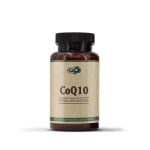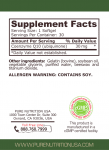 Add to Favorites
Your favourite products
Pack: 30 softgels
Manufacturer: PURE NUTRITION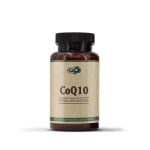 CoQ10 UBIQUINONE 30 mg - 30 softgels
Add to cart
Information
What is CoQ10 UBIQUINONE from Pure Nutrіtіоn ?
Coenzyme Q10 is an essential element for many daily functions and is required by every single cell in the body.
As an antioxidant that protects cells from the effects of aging, CoQ10 has been used in medical treatments for decades, especially to treat heart problems.
Although the body creates coenzyme Q10, it does not always do so consistently.
Lack of CoQ10 or CoQ10 deficiency is most often associated with the harmful effects of oxidative stress (also called free radical damage).
CoQ10 deficiency is now thought to be associated with conditions such as cognitive decline, diabetes, cancer, fibromyalgia, heart disease and muscle conditions.
In fact, the anti aging properties of CoQ10 is what makes it one of the most popular anti-aging drugs in the world.
CoQ10 is present in the human body at the highest levels in the heart, liver, kidneys and pancreas.
It is synthesized in the body naturally and is used for important functions such as supplying the cells with energy, transporting electrons and regulating blood pressure levels.
As a "coenzyme", CoQ10 also helps other enzymes to work properly.
The reason it is not considered a "vitamin" is that all animals, including humans, can produce small amounts of enzymes on their own, even without the help of food.
Coenzyme Q10 is needed not only for the production of cell energy, but also for the protection of the cells from damage caused by harmful free radicals.
Even though the body has the ability to produce a lot of CoQ10 on its own, CoQ10 production naturally decreases as we age.
It is believed that some factors contributing to deficient/low CoQ10 levels, besides aging and genetic defects, include:
The presence of chronic diseases
High stress levels
Nutritional deficiency of B vitamins
Mitochondrial diseases
Taking statin drugs
Anyone can suffer from "primary deficiency of CoQ10", which is a genetic defect that stops the body from synthesizing this compound properly.
CoQ10 supplement is needed to help reverse the associated brain and muscle symptoms of primary CoQ10 deficiency.
Why choose CoQ10 100 mg UBIQUINONE from Pure Nutrіtіоn ?
CoQ10 - 100 mg
Liquid, easy to take
GMP certificate for quality
Health benefits of CoQ10:
Provides natural energy
Reduces damage from free radicals
May improve heart health
Slows the effects of aging
Helps maintain optimal pH levels
May protect cognitive health
May improve male infertility
Treats symptoms of fibromyalgia
Usage:
COQ10 is found in such low amounts in most foods that even a healthy diet cannot supply us with the daily recommended doses.
Depending on the health condition, the dosage of CoQ10 can range from 30 milligrams to 300 milligrams.
We recommend that you take 1 liquid capsule 1 to 2 times a day with food.
Although it can be taken at any time, it is best to take CoQ10 with food containing fat as it is fat-soluble.
WARNING!
Keep out of reach of children!
Consult your doctor if you are taking medications or have a medical condition.
Details
Barcode (ISBN, UPC, etc.)
8100058353980
Healthy dietary supplement to improve heart function and strong antioxidation