CRANBERRY CONCENTRATE - 60 softgels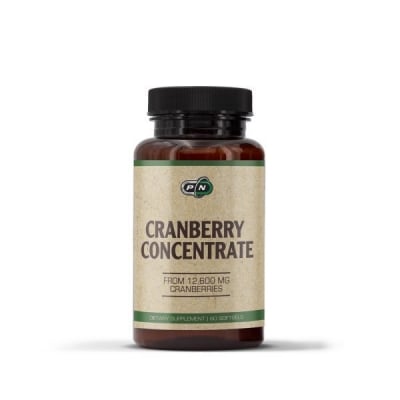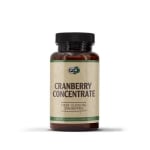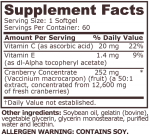 Add to Favorites
Your favourite products
Pack: 60 softgels
Manufacturer: PURE NUTRITION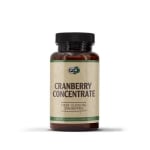 CRANBERRY CONCENTRATE - 60 softgels
Add to cart
Information
What is СRАNBERRY СОNСЕNТRATE by Pure Nutrіtіоn ?
Blueberries contain one of the highest levels of antioxidants of any fruit.
These amazing forest fruits are loaded with health-promoting antioxidants that help protect cells from free radical damage and help prevent chronic diseases.
Why should you choose CRANBERRY CONCENTRATE from Pure Nutrіtіоn ?
High concentration - 252 mg of concentrate in a dragee, derived from 12,600 mg of fresh blueberries
GMP certificate for quality
Health benefits of taking CRANBERRY CONCENTRATE by Pure Nutrіtіоn:
Prevention and treatment of urinary tract infections
Reducing inflammation
May help prevent the occurrence of certain types of cancer
Boost immune function
Improving the function of the digestive tract
Reducing the risk of heart disease
One of the most well-known benefits of red blueberries is its ability to act as a natural remedy for urinary tract infections (UTIs).
These health ailments are more common in women than in men due to the location of the urethra.
They can affect any part of the urinary tract, but most often occur in the bladder.
The infection causes symptoms of frequent, urgent or painful urination, which is often accompanied by an episodes of urine retention.
Most urinary tract infections are caused by a harmful bacteria called Escherichia coli.
It is believed that the blueberries concentrate contains specific compounds that prevent the bacterias from to attach to the inner surface of the urinary tract or bladder.
Another health benefit of taking CRANBERRY CONCENTRATE is a reduction in inflammation.
Inflammation can become inflamed when the body's immune system becomes overloaded as it works to rid the body of toxins that have come from an unhealthy diet, pollution or other factors.
Inflammation is at the root of many chronic conditions, including heart disease, autoimmune diseases, cancer, diabetes and others.
Fortunately, the anti-inflammatory properties of red cranberry vinegar can help naturally fight inflammation thanks to its rich content of antioxidants.
CRANBERRY CONCENTRATE has cleansing, antidiarrheal, antiseptic and diuretic properties.
It helps the body eliminate toxins and buildup, plus help prevent water retention and bloating.
Why red cranberry concentrate has so many health benefits:
Аnthocyanins
Quercetin
Benzoic acid
Epicatechins
Usage:
Take one capcule one to three times a day with food.
WARNING!
Keep out of reach of children!
Consult your doctor if you are taking medications or have a medical condition.
Details
Product type
Health
Specialized formulas
Barcode (ISBN, UPC, etc.)
8100058361800
Healthy dietary supplement to improve urinary tract function and prevent infections