Cranberry Concentrate - 700 mg - 100 capsules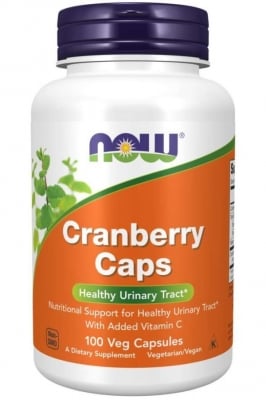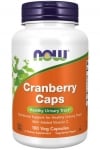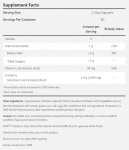 Add to Favorites
Your favourite products
Pack: 100 capsules
Manufacturer: NOW FOODS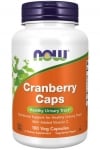 Cranberry Concentrate - 700 mg - 100 capsules
Add to cart
Information
Cranberry is a traditional remedy to fight infections of the pineal system
Studies have shown that the mechanism of action of the cranberry effects prevents disease-causing bacteria from adhering to the surface of the cell and thus these bacteria are expelled through the urinary system without causing an infection.
The adhesion of the bacteria to the surface of the cells constituting the shell of the urinary system is the first step in the development of urinary tract infections.
Cranberry Concentrate also contains ingredients that support the immune system.
These have a powerful anticoagulant effect and protect the body from toxic free radicals.
Usage:
2 capsules, 1-2 times daily with food.
WARNING!
Keep out of reach of children!
Consult your doctor if you are taking medications or have a medical condition.
Details
Barcode (ISBN, UPC, etc.)
733739032300
Herb to fight urinary tract infections, supports the immune system