DAA Xtreme Prolact-Block - 60 tablets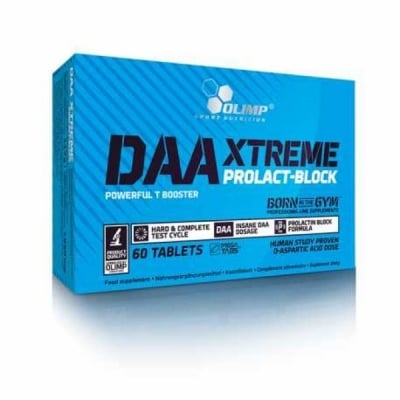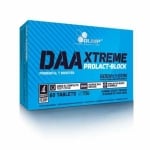 Add to Favorites
Your favourite products
Pack: 60 tablets
Manufacturer: OLIMP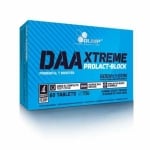 DAA Xtreme Prolact-Block - 60 tablets
Add to cart
Information
D-aspartic acid is the main component in this supplement.
For nearly a decade, it has been a leader among testosterone stimulants.
The reasons are not one and two, but in summary it is due to the clinical studies and the many satisfied athletes.
Unlike than tribulus, which needs significantly more time to be felt, DAA Xtreme Prolact produces results very quickly.
In just one week, the levels of total and free testosterone are increased, and by the end of the second week they also reach their peak.
What to expect from taking the supplement?
increased libido
strength and stamina
increase in lean muscle mass
clearing of excess fat
The supplement also has added zinc, which in addition to helping maintain high testosterone levels, also acts as an inhibitor of prolactine.
The last one has a role on the reproductive system.
Therefore, it needs to be within normal limits.
Theory and practice suggest different variations for the intake of products with D-aspartic acid.
The most common are:
Six days intake and one day rest.
Two weeks intake, one rest.
The working dose has been found to be a little over 3 grams.
Directions:
2 tablets daily, taken on an empty stomach.
WARNING!
Keep out of reach of children!
Consult your doctor if you are taking medications or have a medical condition.
Details
Product type
Testosterone Stimulants
Vitamins and minerals
Barcode (ISBN, UPC, etc.)
5901330042263
A powerful testosterone stimulator.