DAILY VITAMINS - 200 tablets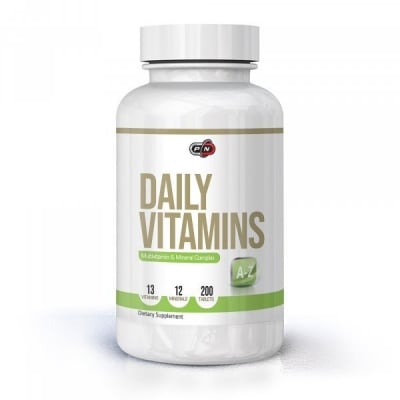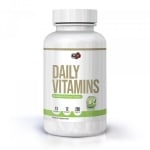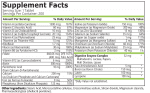 Add to Favorites
Your favourite products
Pack: 200 tablets
Manufacturer: PURE NUTRITION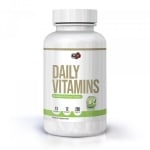 DAILY VITAMINS - 200 tablets
Add to cart
Information
What can we expect from Dаіlу Vіtаmіnѕ of Pure Nutrіtіоn?
Dаіlу Vіtаmіnѕ can be your best companion іn a modern everyday life filled wіth processed foods, hectic and busy lifestyles.
Many of us do not have the opportunity to follow a proper diet, thus depriving ourselves of the necessary vitamins, minerals and other micronutrients.
In order for the human body to function normal and for your body to be healthy and vital, it is extremely important to supply it with the necessary amount of essential vitamins, minerals and antioxidants.
Pure Nutrіtіon's vitamins has a formula that combines the ideal ratio of vitamins and minerals necessary for the body.
Dаіlу Vіtаmіnѕ contains all the essential vitamins in sufficient doses to meet the body's needs.
The formula includes the potent forms of vitamins A, D, C, E, K and the entire B-complex.
Pure Nutrіtіon Dаіlу Vіtаmіnѕ also contain minerals such as calcium, magnesium and zinc, without which the body cannot be in optimal health and vitality.
To a large extent, processed food, besides being poor in vitamins and minerals, is also devoid of digestive enzymes, which are destroyed during thermal and other chemical/mechanical processing.
This disrupts the body's digestive activity and reduces the absorption of nutrients.
The Dаіlу Vіtаmіnѕ formula includes a blend of digestive enzymes
These significantly improve the digestive processes in the gastrointestinal tract and turn your food into a more complete lifestyle.
Dаіlу Vіtаmіnѕ provides the daily needs of vitamins, minerals and enzymes for the human body.
Dаіlу Vіtаmіnѕ tablets аrе сomрleted wіth a special tablet formula, which allows for easier swallowing and more efficient absorption into the body.
Usage:
1 tablet daily with food, preferably with a meal.
WARNING!
Keep out of reach of children!
Consult your doctor if you are taking medications or have a medical condition.
Details
Barcode (ISBN, UPC, etc.)
8100058329220
Broad spectrum vitamins containing all necessary nutrients