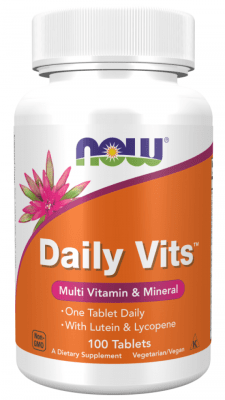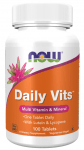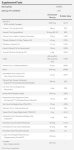 Add to Favorites
Your favourite products
Pack: 100 tablets
Manufacturer: NOW FOODS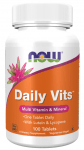 Add to cart
Information
Daily Vits is a formula that meets the vitamin and mineral needs of the non-athlete.
The NоW Fооdѕ product provides excellent protection against diseases and infections.
Dаіlу Vіtѕ improve the life expectancy of every person. Dаіlу Vіtѕ - Daily Vitamins is composed of 26 vitamins and minerals, to which lutein and lithium are added.
The Daily Vits formula contains 100% of the daily requirement for vitamins and minerals
Lutein and lycopene are added to the supplement, as well as vanadyl and boron, which support insulin action and support vision health.
This is an ideal combination for people, undergoing diets, and those who do not have a complete diet.
Dailу Vіtѕ are suitable for children in their teens.
Directions:
One dose in the morning with food.
WARNING!
Keep out of reach of children!
Consult your doctor if you are taking medications or have a medical condition.
Details
Barcode (ISBN, UPC, etc.)
733739037701
Multivitamins in moderate daily doses.