Dandelion Root 500 mg - 100 capsules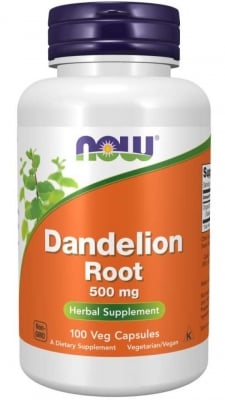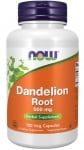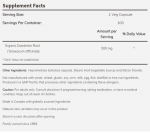 Add to Favorites
Your favourite products
Pack: 100 capsules
Manufacturer: NOW FOODS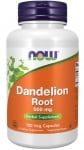 Dandelion Root 500 mg - 100 capsules
Add to cart
Information
Herbal supplement
Supports liver activity
Improves the function of the gastrointestinal tract
Stimulates metabolism
Beneficial effect on digestion
Powerful immunostimulator
Strong antibacterial action
Dandelion is a fairly common flower that grows abundantly in all temperate zones of the Northern Hemisphere.
It is considered a grass by some, but in most cases it is not known for its useful properties.
Dandelion leaves and juice are recommended for the treatment of anaemia, avitaminosis C, atherosclerosis, diabetes and some other diseases.
Usage:
As a dietary supplement, take 2 capsules 2-3 times daily with water.
WARNING!
Keep out of reach of children!
Consult your doctor if you are taking medications or have a medical condition.
Details
Barcode (ISBN, UPC, etc.)
733739046451
Dandelion in capsule form.