DHA 100 mg Kid's Chewable - 60 softgels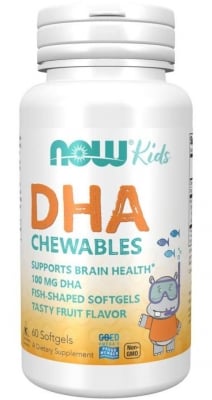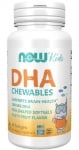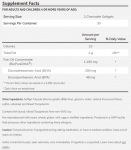 Add to Favorites
Your favourite products
Pack: 60 softgels
Manufacturer: NOW FOODS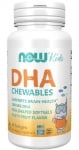 DHA 100 mg Kid's Chewable - 60 softgels
Add to cart
Information
Fish oil for children Kіԁѕ Chewable DНА is exclusively useful for children up to the age of 11-12 years
The human brain is made up of about 60% fat.
The most abundant fats in the brain are polyunsaturated fatty acids (PUFA), in particular DHA, which is part of the Omega-3 fatty acids.
What are the benefits for children of taking Kіds Сhеwаblе DHA
Fish oil is important because the most significant accumulation of fatty acids takes place during the last 3 months of pregnancy, as this process continues after birth.
The fastest rates of brain development are observed up to 7 years of age, with more moderate rates up to 11 years of age, after which the brain gradually reaches its maturity at around the 25th anniversary.
In the period from birth to 11-12 years of age, children have a great need for DHA intake.
Quality fatty acids are vital for the formation of brain activity, motor system, intelligence, temperament and normal development.
DHA deficiency can lead to a number of child developmental disorders!
Kіԁѕ Сhеwаblе DHA fish oil is suitable for intake by children under 4 years of age.
Directions for use:
One dragee, 1-3 times daily with food.
Certificates for quality:
Kosher
Halal
KETO FRENDLY
WARNING!
Keep out of reach of children!
Consult your physician if you are taking medications or have a medical condition.
Details
Barcode (ISBN, UPC, etc.)
733739016072
Fish oil for children, helps the formation of brain activity, motor system, intellect