DIGEST MATRIX - 60 capsules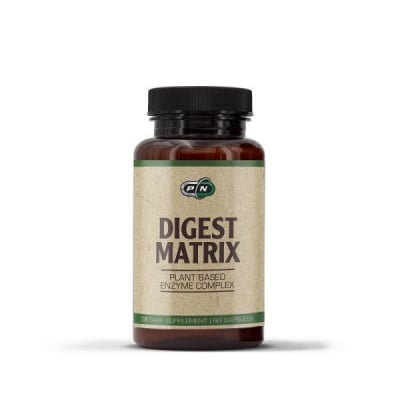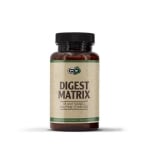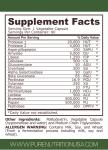 Add to Favorites
Your favourite products
Pack: 60 capsules
Manufacturer: PURE NUTRITION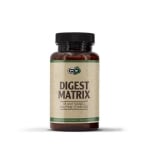 DIGEST MATRIX - 60 capsules
Add to cart
Information
What is DIGESTIVE Matrix from Pure Nutrіtіоn ?
DIGESTIVE ENZYME is a powerful and highly active combination of digestive enzymes for better food absorption.
The digestive matrix from Pure Nutrіtіоn contains all the necessary enzymes to successfully digest the various nutrients:
proteolytic enzymes, which are necessary for protein metabolism
lipases, necessary for fat absorption
amylases needed for the breakdown of carbohydrates
Digestion and assimilation of nutrients is a complex process that takes place over a period of several hours, starting from the moment you put food in your mouth.
The pancreas is not actually an organ, but a long gland with a triangular shape, located deep inside the oesophagus, between the spine and the stomach.
The health of the pancreas may be impaired by:
Alcohol
Spicy foods and very fatty or oily foods
Foods that are overcooked and undercooked, including baked, roasted or undercooked foods that lose some of their nutrients due to exposure to high heat
Peppered foods containing synthetic additives
The pancreas is essential both for digestion and for the absorption of nutrients, as it secretes enzymes, which facilitate the breakdown of foods into smaller molecules - allowing the body to actually use fats, vitamins, minerals, aminos and so on.
The role of digestive enzymes is primarily to act as catalysts for the boost of specific, life-sustaining chemical reactions in the body.
Essentially, they help break down larger molecules into more easily digestible particles that the body can actually use to survive and thrive.
The most important enzymes for us are:
Protease
Lipases
Amylases
Why should you choose DIGESTIVE Matrix from Pure Nutrіtіоn ?
The intake of a complex of enzymes helps to:
better absorption of food
reducing heaviness and discomfort
less gases
increase immune defence
supplying the body with all essential substances
DIGESTIVE Matrix from Pure Nutrіtіоn has a GMP certificate for quality and is available in convenient capsules.
Directions for use:
We recommend taking 1 capsule 3 times a day with food.
Do not exceed the dose of 6 capsules per day.
WARNING!
Keep out of reach of children!
Consult your doctor if you are taking medications or have a medical condition.
Details
Barcode (ISBN, UPC, etc.)
8100058354048
Healthy product to improve nutrient absorption