DMAE 250 mg - 100 capsules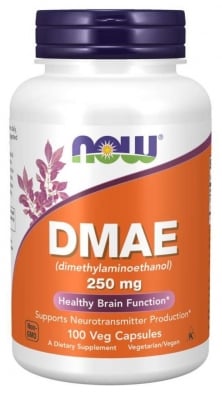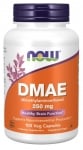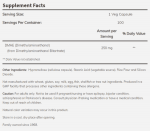 Add to Favorites
Your favourite products
Pack: 100 capsules
Manufacturer: NOW FOODS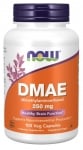 DMAE 250 mg - 100 capsules
Add to cart
Information
DMAE (Dimethylaminoethanol) is an exclusively suitable product for stimulating the nervous system
DMAE improves focys, increases concentration and stimulates brain activity.
Dimethylaminoethanol is a precursor of Choline and Acetylcholine - chemicals in the brain, responsible for the transmission of nerve impulses and cognitive functions.
Research suggests that DMAE helps slow the aging process.
As we age, levels of Acetylcholine (ACh) drop, and supplemental intake helps the body maintain necessary levels.
Acetylcholine deficiency is associated with memory loss, forgetting information, and brain degradation.
Usage:
One dose 1-3 times daily with food.
WARNING!
Keep out of reach of children!
Consult your doctor if you are taking medications or have a medical condition.
Details
Barcode (ISBN, UPC, etc.)
733739030900
A product to stimulate the nervous system and slow the aging process