DMG 125 mg - 100 capsules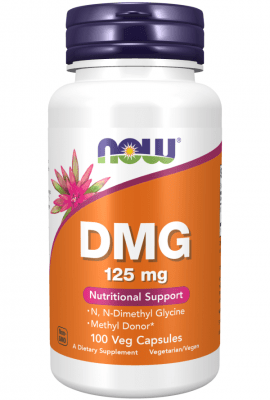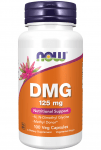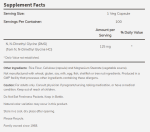 Add to Favorites
Your favourite products
Pack: 100 capsules
Manufacturer: NOW FOODS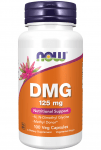 DMG 125 mg - 100 capsules
Add to cart
Information
DMG (Dimethylglycine) is a non-protein amino acid involved in the formation of glycine from choline
DMG is an amino acid bound to a methyl group. DMG has a potent immunostimulating effect against colds, influenza, also and harmful agents causing a number of other diseases.
Studies related to the effect of Dimethylglycine on immunity show an increase in the immune response against influenza and salmonella viruses by 300 to 1000%.
Dimethylglycine is an antioxidant, a methyl group donor, which has a number of positive properties on the body.
DMG improves the transport of oxygen to the cells and increases the effectiveness of cells mechanisms for the removal of lactic acid, leading to an increase in endurance and strength.
Dimethylglycine is suitable for children with attention-deficit disorder.
Directions for use:
Take one dose 1-3 times daily with food.
Certificates for quality:
WARNING!
Keep out of reach of children!
Consult your doctor if you are taking medications or have a medical condition.
Details
Barcode (ISBN, UPC, etc.)
733739004727
Non-protein amino acid, has a powerful immunostimulanting effect against colds, flu, and harmful agents