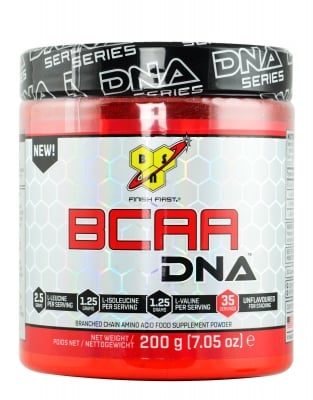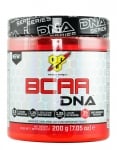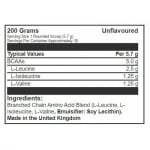 Add to Favorites
Your favourite products
Pack: 35 doses
Manufacturer: BSN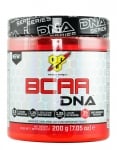 Add to cart
Information
BCAA DNA is an amino acid supplement that promotes the growth of lean muscle mass, facilitates the burning of excess body fat and increases muscle energy during heavy and intense exercise.
The new BSN supplement contains only the 3 BCAAs - Leucine , Valine and Isoleucine.
Leucine
Leucine reduces the risk of loss of muscle mass, improves endurance and increases aerobic capacity.
In addition, Leucine reduces the level of bad cholesterol, regulates high blood pressure and promotes the health of the kidneys and the body.
Valine
Valine improves nitrogen balance in the body, promotes good motor performance and increases strength during high-intensity exercise.
Valine in combination with leucine and isoleucine supports the regaining of muscle mass in people who have liver diseases.
Іѕolеuсіne
Isoleucine decreases recovery time, increases endurance and improves oxygen metabolism in the body.
What to expect from BCAA DNA ?
Stimulate the growth of muscle mass
Increased fat burning
Increase strength and energy
Increasing endurance
Significant recovery enhancement
Protection against inflammatory processes
Lower levels of bad cholesterol
Regulation of blood pressure
Strengthening the blood pressure system
Optimization of oxygen inflow.
Usage:
Take a dose of BCAA DNA with 250-300 ml of water before and after the workout, you can also take BCAA during the workout itself.
WARNING
Keep out of reach of children!
Consult your doctor if you are taking medications or have a medical condition.
Details
Barcode (ISBN, UPC, etc.)
5060245606844