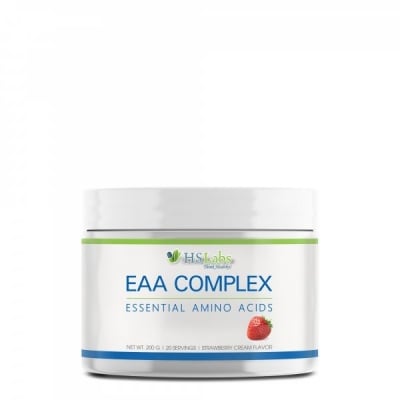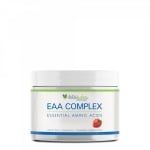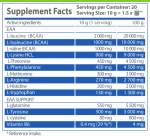 Add to Favorites
Your favourite products
Pack: 200 g
Manufacturer: HS LABS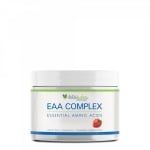 Add to cart
Information
What is EAA COMPLEX ?
EAA COMPLEX is a nutritional supplement created for active people, athletes, body builders, fitness enthusiasts.
EAAs are the "building blocks" of muscle protein and studies suggest that supplying them can enhance muscle growth as much as, if not more than, protein powder due to the rapid absorption of essential aminos.
In addition to the essential amino acids, EAA COMPLEX features L-Arginine, L-Glutamine, L-Tyrosine, L-Cysteine and Vitamin B6 for synergistic benefits that help you perform better in the gym and recover faster throughout the day.
Benefits of EAA COMPLEX
The main amino acids in EAA COMPLEX are in free form and are absorbed instantly, resulting in a rapid increase in blood levels. This makes EAA SOMRLEX very easy to digest.
There are added:
L-Arginine
L-Glutamine
L-Cysteine
Vitamin B6
Why choose HS LABS EAA COMPLEX ?
Unlike most workout supplements that contain only BCAAs, EAA COMPLEX provides the full complement of essential aminos needed to stimulate the muscle protein synthesis, plus synergistic benefits to achieve superior results during exercise. It's also produced in EU in a certified cGMP facility, which means you get the purest, most effective EAA on the market.
How to use:
Dissolve 1 serving (approximately 1.5 scoops) of EAA COMPLEX in 200 ml of water and blend well. Drink before and/or during exercise.
On non-training days take up to two two doses, between meals.
WARNING!
Keep out of reach of children!
Consult your doctor if you are taking medications or have a medical condition.
Details
Barcode (ISBN, UPC, etc.)
3800234190808
Amino acids to increase muscle mass and reduce fatigue