EGCg Green Tea Extract 400 mg - 90 capsules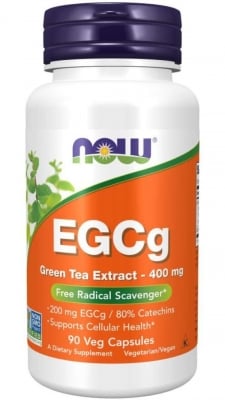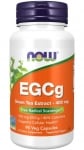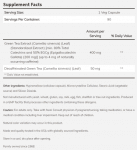 Add to Favorites
Your favourite products
Pack: 90 capsules
Manufacturer: NOW FOODS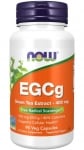 EGCg Green Tea Extract 400 mg - 90 capsules
Add to cart
Information
What is Green Tea Extract by NОW Fооdѕ
The green tea extract of NОW is produced entirely from the leaves of the plant Samellia sinensis.
Green tea is the second most popular beverage in the world after coffee.
It contains powerful antioxidants called polyphenols.
It is used as a potent energetic due to its caffeine content.
It prevents the development of neurodegenerative diseases such as Alzheimer's and Parkinson's.
Green Tea Extract - prevents the onset and development of atherosclerosis and multiple sclerosis.
What are the benefits of Green Tea Extract?
NOW Fооdѕ - Green Tea Extract also prevents the aging of the cell membranes, reducing the harmful effects of free radicals.
It reduces the levels of bad "LDL" cholesterol and triglycerides and increases the production of good "LDL" cholesterol.
Stimulates the body to use fat as an energy source.
Nоw Foоdѕ Green Tea Extract accelerates metabolism bу increasing levels of the brain chemical norepinephrine (noradrenaline).
It also improves the condition of the intestinal flora and eyes, protects the skin from harmful ultraviolet rays.
Green tea is an ideal addition to the diet of every active person!
Directions:
WARNING!
Keep out of reach of children!
Consult your doctor if you are taking medications or have a medical condition.
Details
Barcode (ISBN, UPC, etc.)
733739047045