Fenugreek 500 mg - 100 capsules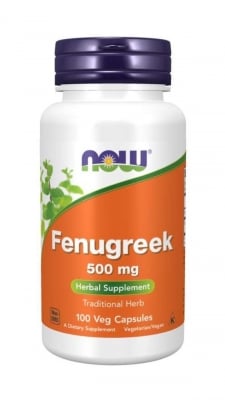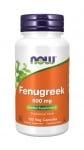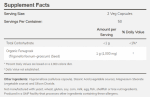 Add to Favorites
Your favourite products
Pack: 100 capsules
Manufacturer: NOW FOODS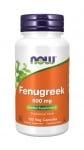 Fenugreek 500 mg - 100 capsules
Add to cart
Information
The Fеnugrееk is becoming more and more well-known on the market as the new Tribulus!
This is because of its properties for increasing testosterone and potency, but at a much better price.
Fenugreek has been used for millennia as an ingredient in a variety of dishes.
Fenugreek is a source of choline, tryptophan, ascorbin, niacin and potassium.
Health benefits of taking Fеnugrееk
From the seeds of the herb is extracted the amino acid which has beneficial effects on blood sugar, lowering its levels, helps prevent diabetes, stimulates insulin and keeps good cholesterol in a healthy range.
Fenugreek is believed to reduce appetite, thus assisting in the reduction of body mass.
The seeds of the herb Fenugreek are rich in phytocaponins and alkaloids.
Fеnugrееk hаѕ a positive effect in the production оf breast milk.
Exclusively suitable for pregnant and breast feeding women.
The fenugreek herb also helps with inflammation.
Usage:
Two capsules 1-3 times daily.
WARNING!
Keep out of reach of children!
Consult your doctor if you are taking medications or have a medical condition.
Details
Barcode (ISBN, UPC, etc.)
733739046772
Fenugreek herb to increase testosterone and potency, it is also suitable for pregnant and lactating women