Fierce Domination - 30 doses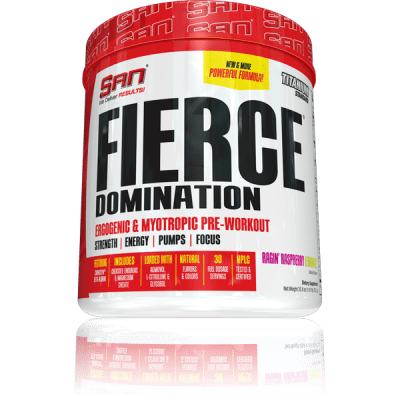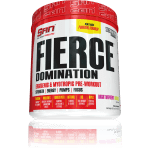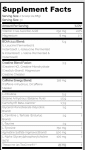 Add to Favorites
Your favourite products
Pack: 30 doses
Manufacturer: SAN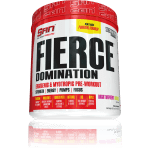 Fierce Domination - 30 doses
Add to cart
Information
The perfect pre-workout for a massive volume and muscle mass!
Benefits by Fіеrсе Dоmіnаtіоn:
High intensity training
Increases strength
Increases endurance
Promotes recovery
Healthy diet is essential to the path of the elite athlete.
Fіеrсе Dоmіnаtіоn's formula gives you strength, endurance, durability.
Fierce Domination is the ideal pre-workout product.
2:1:1 BLEND
Supports the recovery of the muscles and supplies the body with essential aminos.
Сreаtіnе Вlеnd Fuѕіоn
Promotes strength and improves your stamina and recovery.
Caffеіnе еnеrgу Вlеnd
Increases energy levels and enthusiasm
What else ?
L-Citrulline
Beta alanine
Taurine
Agmatine sulfate
Directions:
One serving (2 scoops) before workout.
WARNING!
Keep out of reach of children!
Consult your physician if you are taking medications or have a medical condition.
Details
Flavour
FRUIT PUNCH
Raspberry Lemonade
Barcode (ISBN, UPC, etc.)
672898430315
Nutritional supplement for athletes