Flax oil 1000 mg - 120 softgels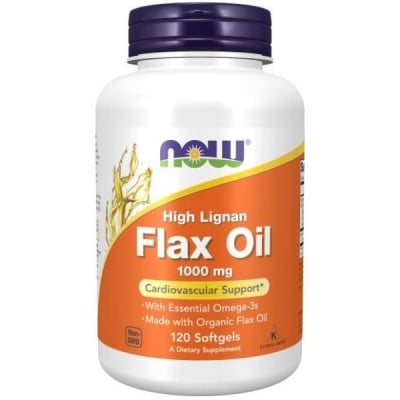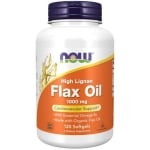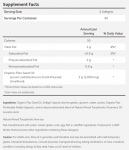 Add to Favorites
Your favourite products
Pack: 120 dragees
Manufacturer: NOW FOODS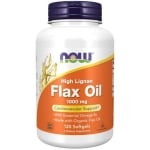 Flax oil 1000 mg - 120 softgels
Add to cart
Information
Flax oil is a gift from nature, which is distinguished by its numerous benefits for the human body
It is an excellent source of healthy omega-3 fatty acids.
Flaxseed oil lowers cholesterol and triglyceride levels in the liver, helps fight arthritis and cardiovascular disease, and contains large amounts of lignins - plant chemicals with anti-inflammatory properties.
It also helps to restore the body in stressful situations, reduces excess fat and has a tonic effect.
Linseed oil is rich in vitamins and minerals - zinc, iron, magnesium, sulfur, calcium, phosphorus, potassium, manganese, copper, molybdenum, chromium, nitrogen, vitamin E and B vitamins.
The other advantage of the flax oil is the higher content of omega-3, omega-6 and omega-9 fatty acids in the composition.
Directions for use:
One dose 1-3 times daily.
WARNING!
Keep out of reach of children!
Consult your physician if you are taking medications or have a medical condition.
Details
Barcode (ISBN, UPC, etc.)
733739017802
Flaxseed oil, reduces cholesterol levels, reduces stress, subcutaneous fat and acts tonic