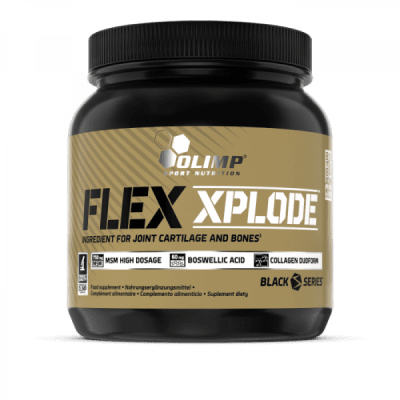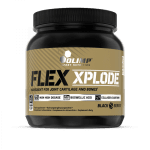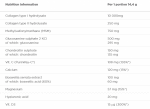 Add to Favorites
Your favourite products
Pack: 504 g
Manufacturer: OLIMP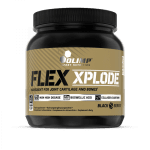 Add to cart
Information
Flех Хрlоԁе Olіmр is designed for people who have an active lifestyle.
In the hectic everyday life, it often happens that we forget how important it is to have healthy joints.
The product restores the articular cartilage and promotes its proper function.
This leads to significant improvement in pains, after operations, after many years of wear and tear and in general in all joint problems.
Flex Xplode protects your tendons and joints from the challenges of modern lifestyle and active physical loads.
It also contains type 1 and type 2 collagens, which support the overall regeneration of the body.
Another essential and indispensable ingredient is Methylsulfonylmethane (MSM). It is involved in the regeneration processes and acts as an anti-inflammatory.
In the product you will find more:
calcium
vitamin D3
magnesium
hyaluronic acid
boswellia
vitamin C.
Directions:
One serving (14.4 grams = 2 scoops) dissolved in 200 ml of water.
Take once a day between meals.
WARNING!
Keep out of reach of children!
Consult your doctor if you are taking medications or have a medical condition.
Details
Product type
Health
Joints, cartilages, tendons
Barcode (ISBN, UPC, etc.)
5901330078774
Complex product for healthy joints, bones and tendons.