Flush-Free Niacin - 250 mg - 90 capsules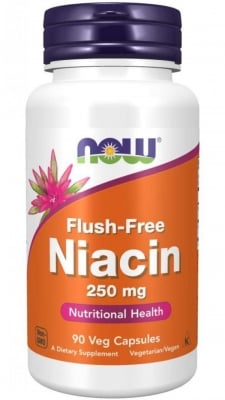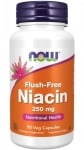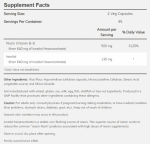 Add to Favorites
Your favourite products
Pack: 90 capsules
Manufacturer: NOW FOODS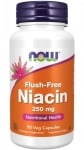 Flush-Free Niacin - 250 mg - 90 capsules
Add to cart
Information
Niacin is a vital water-soluble vitamin of the B vitamin group
Niacin (Vitamin B-3) is used by the body to convert carbohydrates into glucose, which the body uses for energy.
The Fluѕh-Frее Nіасіn рrоduсtіоn іѕ uѕеd tо replenish the body's natural nіасіn іn the body.
It decreases low-density lipoprotein or "bad" cholesterol, decreases triglycerides in the blood, increases high-density lipoprotein or "good" cholesterol.
This plays an important role in reducing the risk of heart attack in people with elevated levels of "bad" cholesterol and those who have already had an infection.
Why is Vitamin B-3 intake so important?
Niacin, also helps in the fight against atherosclerosis of the coronal artery.
Deficiency of this Vitamin leads to blood diseases, disruption of the function of the digestive system and nervous system.
Significant deficiency of Niacin in the diet lead to the disease "pellagra", slows metabolism, reduces tolerance to cold, dermatitis, diarrhea, dementia are noticed.
A number of forms of Niacin cause redness on the skin and an unpleasant tingling sensation when taken in large doses.
Fluѕh-Frее Nіасіn іѕ a non-irritating form of Vitamin B-3
It does not cause flushing and is designed precisely to avoid such unwanted effects!
Directions for use:
2 capsules per day with food.
Certificates for quality:
WARNING!
Keep out of reach of children!
Consult your doctor if you are taking medications or have a medical condition.
Details
Barcode (ISBN, UPC, etc.)
733739004833
Vitamin B3 for a healthy nervous system. Flush free means the burning/flushing effect is removed.