Garlic Oil 1500 mg - 100 softgels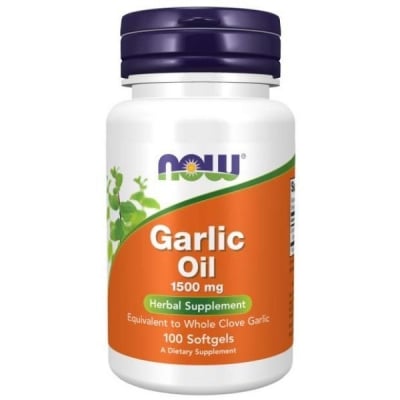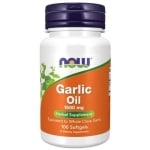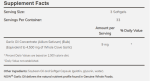 Add to Favorites
Your favourite products
Pack: 100 softgels
Manufacturer: NOW FOODS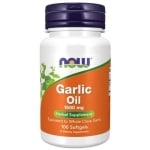 Garlic Oil 1500 mg - 100 softgels
Add to cart
Information
Garlic extract is a universal herb that possesses strong antioxidant properties
In the composition of NоW Foоdѕ are compounds containing sulphur and hydrogen, which bind to heavy metals and can thus be eliminated from the body.
They also protect the cells from the oxide processes and free radicals.
Since the times of ancient Egypt, garlic has been popular for its beneficial properties.
It has been widely used by sailors for millennia.
The common use of the herb has demonstrated its healing properties for a host of disease conditions such as high blood pressure, atheoporosis and high cholesterol.
Garlic extract is also known for its antibacterial, antiviral and antifungal properties
The ability of the herb to prevent certain types of cancer, such as colon and stomach cancer, is well established.
The results show that in countries with a high consumption of garlic, the incidence of these types of cancer is very low.
What else does NOW Fооdѕ - Gаrlіс contain
Garlic extract also contains vitamins A and C as well as selenium.
The potion is odor-controlled with a special Japanese formula that contains sulfur compounds, including allicin, so you don't have to worry about bad breath when you take this potion.
Garlic extract helps with atherosclerosis and fat deposition, normalizes lipoprotein balance, reduces blood pressure, has an anti-inflammatory effect, serves as an antioxidant and helps against thrombosis.
Usage:
One dose 1-3 times daily, with food.
WARNING!
Keep out of reach of children!
Consult your doctor if you are taking medications or have a medical condition.
Details
Barcode (ISBN, UPC, etc.)
733739017901
Garlic is known for its antifungal, antibacterial immunostimulant and other properties.