Glutathione 500 mg - 60 capsules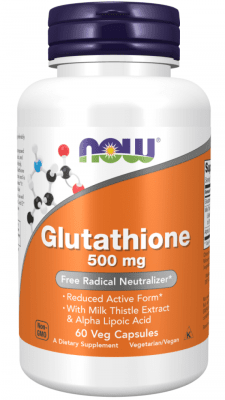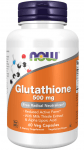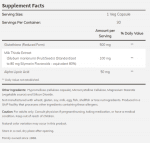 Add to Favorites
Your favourite products
Pack: 60 capsules
Manufacturer: NOW FOODS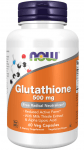 Glutathione 500 mg - 60 capsules
Add to cart
Information
What represents Glutathione ?
Glutathione is a tripeptide formed in the human body from three amino acids - cysteine, glutamic acid and glycine.
Glutathione is found and formed in every single cell in the human body, with its highest concentrations in the heart, liver and pancreas.
Why is it important to take Glutathione ?
Glutathione is an essential element for maintaining a strong immune system.
Glutathione, also acts as a strong antioxidant.
It reduces the oxidant stress on cells and helps to prevent free radicals damage DNA and PHK.
Glutathione is of great importance in the processes of liver detoxication.
Glutathione exists almost entirely in its reduced form, because the enzyme that forms it from its oxidant form.
Usage:
Take 1 capsule once daily with food.
Certificates for quality:
WARNING!
Keep out of reach of children!
Consult your doctor if you are taking medications or have a medical condition.
Details
Barcode (ISBN, UPC, etc.)
733739001047
One of the most important antioxidants for the human body.