Gold Standart Pre Workout - 420 g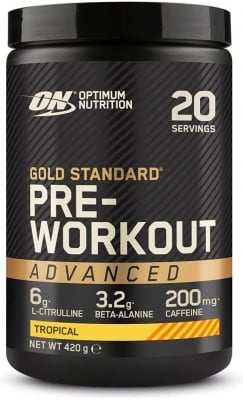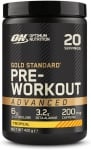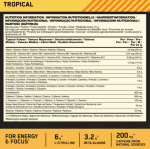 Add to Favorites
Your favourite products
Pack: 420 g
Manufacturer: OPTIMUM NUTRITION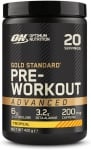 Gold Standart Pre Workout - 420 g
Add to cart
Information
Gold Standard Pre Workout Advanced from Optimum Nutrіtіоn - incredible strength and energy!
The world's leading sports nutrition powder company Optimum Nutrіtіоn presents you the new advanced Gold Standart Pre Workout.
This product boosts energy and focus with 6 g L-citrulline, 3.2 g beta-alanine and 200 mg of caffeine from natural sources.
The added Vitamins B6, B12, Niacin and Pantothenic acid contribute to a better metabolism to provide you with optimal energy.
Caffeine contributes to increased alertness and improved concentration.
Gold Standart Pre Workout will give you the power to reach your peak performance with 8 times more L-citrulline, and twice as much beta-alanine and PerforMelon per serving compared.
Benefits from Gold Standart Pre Workout:
More energy and focus
200 mg of caffeine from natural sources per dose
More endurance and strength with 3.2 g of beta-alanine per dose
Better muscle inflation with 6 g of pure l-citrulline per dose
Twice the PerforMelon
3 g BCAA leucine
Faster recovery
Directions:
Mix 21 g (~3 scoops) in 400 ml cold water. 1 serving daily.
WARNING!
Keep out of reach of children!
Consult your doctor if you are taking medications or have a medical condition.
Details
Flavour
Blue raspberry
FRUIT PUNCH
SOUR GUMMY
Tropical
Barcode (ISBN, UPC, etc.)
5060751992578
Professional pre-workout product, giving a burst of energy, pumping, endurance.