Hemp Seed Oil 1000 mg - 120 softgels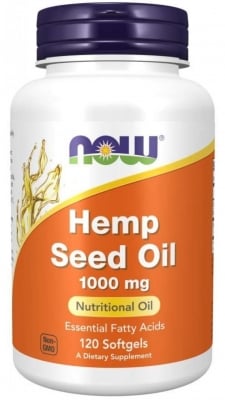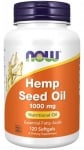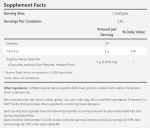 Add to Favorites
Your favourite products
Pack: 120 dragees
Manufacturer: NOW FOODS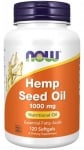 Hemp Seed Oil 1000 mg - 120 softgels
Add to cart
Information
Hemp seeds - the ultimate source of essential fatty acids!
NEMP SEED Oll from NоwFооdѕ in the form of dragees is the most convenient way to get essential fatty acids from hemp seeds.
Hemp Seed has a uniqe fatty acid profile, which consists mainly of omega-6 essential fatty acids, linoleic acid and gamma-linolenic acid (GLA), as well as omega-3, alpha-linolenic acid.
The ratio of omega-6 to omega-3 of hemp seeds is approximately 3:1, which is considered ideal.
Fatty acids are essential for our health because:
They improve the heart's function
Reduce cholesterol
Boost memory and enthusiasm
Speed up fat metabolism
Boost immune defence
Help the absorption of certain vitamins and minerals
Usage:
1 capsule 1 to 3 times a day with food.
WARNING!
Keep out of reach of children!
Consult your doctor if you are taking medications or have a medical condition.
Details
Barcode (ISBN, UPC, etc.)
733739017994
Hemp seeds in the form of dragees with high beneficial fat content