Hydroxycut Hardcore Elite - 110 capsules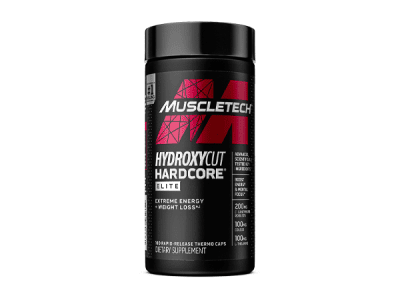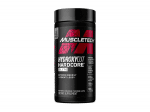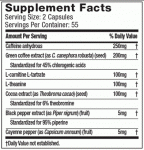 Add to Favorites
Your favourite products
Pack: 110 capsules
Manufacturer: MUSCLETECH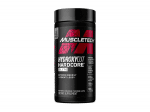 Hydroxycut Hardcore Elite - 110 capsules
Add to cart
Information
Hydroxycut Hardcore Elite e developed to be a super-thermogenic formula
It contains only ingredients guaranteeing real results.
Infused with a powerful complex of potent ingredients, the supplement provides not just one, but four distinct benefits for an unrivalled sensory experience.
Never before has conducting intensive training sessions been so seamless and easy. The release of energy is gradual and lasts throughout the entire training period.
Designed with the main task of burning fat, Hydroxycut Hardcore Elite, unlike other products in the same range, has clinical studies proving its action.
Effects of taking the MuscleTech burner
Hydroxycut Hardcore Elite contains a super powerful thermogenic complex in combination with other sensory-enhancing ingredients.
These incorporate Coleus fоrѕkоhlіі and L-tһеаnіne, to promote sensory experience.
A killer burst of energy after just one dose!
A scientific experiment lasting 60 days, in which 20 people took the product in combination with low calorie diet and moderate exercise, shows that all of them lost weight in the ranges of 8-11,7 kg .
If you are ready to experience unbeatable results and hardcore intensity in your workouts, then you are ready for Hydroxycut Hardcore Elite!
Directions:
In 1 and 2 day take 1 capsule daily before meals
from day 3-4 take 2 capsules before meals
from day 5-6 take 2 capsules before meals and after 6 hours take 1 more before meals
from day 7 to the end 4 capsules divided into 2, before meals.
WARNING!
Keep out of reach of children!
Consult your physician if you are taking medications or have a medical condition.
Details
Barcode (ISBN, UPC, etc.)
631656202052
Thermogenic fatburner that acts as a diuretic and speeds up metabolism.