Hydroxycut Hardcore Super Elite - 100 capsules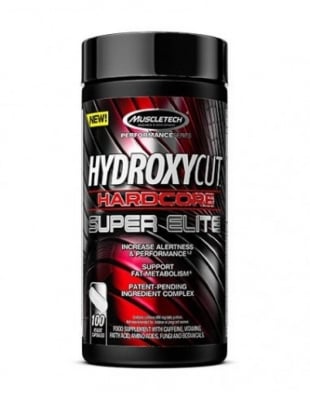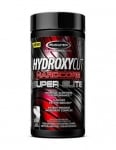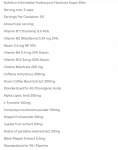 Add to Favorites
Your favourite products
Pack: 100 capsules
Manufacturer: MUSCLETECH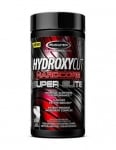 Hydroxycut Hardcore Super Elite - 100 capsules
Add to cart
Information
As part of the MuscleTech® brand's commitment to redefine the boundaries of sports nutrition and human potential, the company's manufacturing team has developed an innovative and precise formula tailored to the unique needs of elite athletes.
When competing at the highest level, performance and presentation are essential!
Hydroxycut Hardcore Super Elite is a thermogenic weight loss supplement.
This supplement increases body temperature, boosts metabolism, aids in focus during workout. Provides an instant super burst of energy.
200mg. CANEPHORA ROBUSTA (green coffee) in a dose. The key in meeting your goals. An ingredient that has shown its amazing properties in a number of studies when it comes to losing excess weight.
200mg. Alpha lipoic acid. One of the most powerful antioxidants known to mankind. It is available in a variety of forms. It is essential for the metabolism of carbohydrates, fats and proteins.
Why should you choose Hydroxycut Hardcore Super Elite ?
Formula developed scientifically. Boost your fitness goals with a dehydrated dose of caffeine that increases energy, thermogenesis and mental fitness.
A unique product. This formula delivers a one-of-a-kind effect, thanks to its amazing formula of neurosensory ingredients.
Directions:
Take 2 capsules daily with 200-250 ml of water or juice before exercise.
WARNING!
Keep out of reach of children!
Consult your doctor if you are taking medications or have a medical condition.
Details
Barcode (ISBN, UPC, etc.)
631656203677
The most advanced thermogenic product on the market