KIDS MULTI VIT GUMMIES - forest fruits - 100 chewable tablets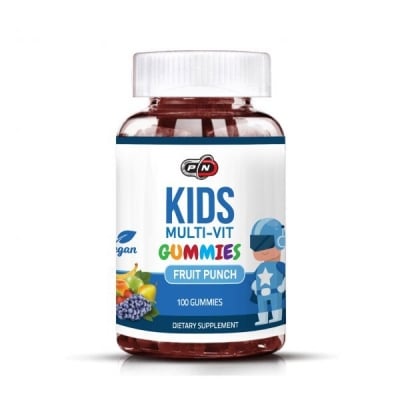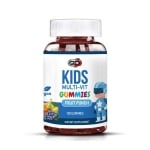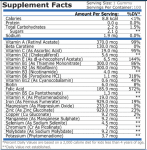 Add to Favorites
Your favourite products
Pack: 100 tablets
Manufacturer: PURE NUTRITION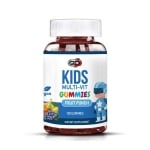 KIDS MULTI VIT GUMMIES - forest fruits - 100 chewable tablets
Add to cart
Information
What is the multivitamin formula for children in the form of jelly tablets from Pure Nutrіtіоn ?
The multivitamin formula for children is a complex of ingredients that support the immune system, increase enthusiasm and give energy.
The formula contains:
Vitamin A
Vitamin C
Vitamin D2
Vitamin E
B group vitamins
Vitamin K
Minerals
KІDЅ МULTI VІT GUІMІЕЅ:
Increases immune protection
Has antioxidant properties and removes free radicals from the body
Improves memory
Increases enthusiasm
Why in the form of jelly bars ?
Jelly bars in the form of small bears will quickly become your child's favourite candy.
Forget about the annoying intake of big and hard pills that children do not like.
Why choose KIDS MULTI GUMMIES ?
Top quality
Great fruity flavour
Vegan
Gluten free
Gelatin free
Directions:
For children from 1 to 3 years - 1 tablet per day
For children 4 to 8 years - 1-2 tablets per day
For children 9 to 13 years - 2-3 tablets per day
WARNING!
Keep out of reach of children!
Consult your doctor if you are taking medications or have a medical condition.
Details
Barcode (ISBN, UPC, etc.)
8100058352204
Children's multivitamins for healthy children. Chewable tablets with a great fruity taste.