Kre- Alkalyn Mega Caps - 120 capsules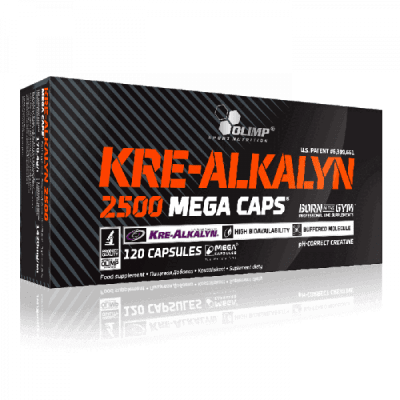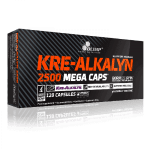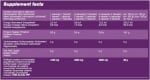 Add to Favorites
Your favourite products
Pack: 120 capsules
Manufacturer: OLIMP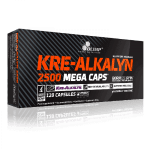 Kre- Alkalyn Mega Caps - 120 capsules
Add to cart
Information
Kre- Alkalyn 2500 - 99% buffered creatine monohydrate, more concentrated than ever!
Building strength and muscle mass is the main task of a large part of active exercising people.
For this purpose, they need a product with guaranteed action, fast results and good price. That's where Kre- Alkalyn 2500 comes in.
To differentiate it from mass-produced creatine monohydrate, Kre-Alkalyn 2500 is a patented buffered creatine monohydrate.
It is considered to be much more effective as it has the ability to reach its full potential to the muscle cells.
The main difference between these two types of creatine is that Kre- Alkalyn 2500 has an elevated pH - between 7 and 12.
In this way, it is able to resist gastric acids and accordingly not to be destroyed under their influence.
Why should you choose Kre- Alkalyn 2500 ?
Due to its altered chemical composition it does not lead to the retention of unwanted fluids in the body
does not require the so-called "loading phase"
increases strength and endurance
stimulates the building of muscle mass
comfortable form
high concentration Kre- Alkalyn in a dose.
Directions:
In training day: 1-2 capsules in the morning on an empty stomach and 1-2 capsules before training
In non-training day: 1-2 capsules in the morning on an empty stomach.
WARNING!
Keep out of reach of children!
Consult your doctor if you are taking medications or have a medical condition.
Details
Barcode (ISBN, UPC, etc.)
5901330003622
Buffered creatine monohydrate capsules