L-Arginine 500 mg - 100 capsules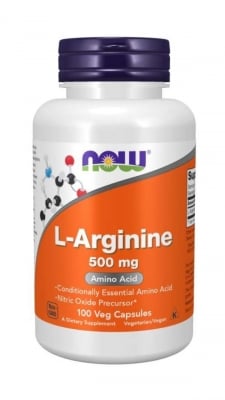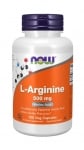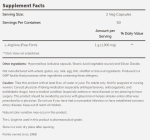 Add to Favorites
Your favourite products
Pack: 100 capsules
Manufacturer: NOW FOODS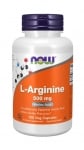 L-Arginine 500 mg - 100 capsules
Add to cart
Information
L-Argіnіnе Dоublе Ѕtrеngth - Doubly more effective formula from Nоw Foоdѕ
1000 mg of l-arginine per tablet
Arginine is an indispensable amino acid
This means that it cannot be synthesized by the body and must be taken from food or as a dietary supplement.
Why take L-Argіnіnе ?
L-Arginine is a precursor of nitrogen oxide and plays an integral role in hormone secretion, increases growth hormone secretion, aids in the body's detoxication and boosts the immune system.
It is extremely useful for exercisers due to its participation in the formation of nitric oxide, due to which it has a vasodilator effect, participates in the processes of supplying the muscles with oxygen.
L-Argіnіnе also assists in the loss of excess fat also it increases growth hormone levels.
It also increases sexual function by increasing blood circulation to the genitals, which leads to an increase in erectile function.
Arginine supports recovery after heavy physical exertion and increases the amount of water that can be absorbed by the muscles.
Usage:
1 capsule 1-2 times a day, preferably before workout and in the evening.
WARNING!
Keep out of reach of children!
Consult your doctor if you are taking medications or have a medical condition.
Details
Barcode (ISBN, UPC, etc.)
733739000309
Amino acid in free form to increase strength and inflation