L-CARNITINE 1000 mg - 100 capsules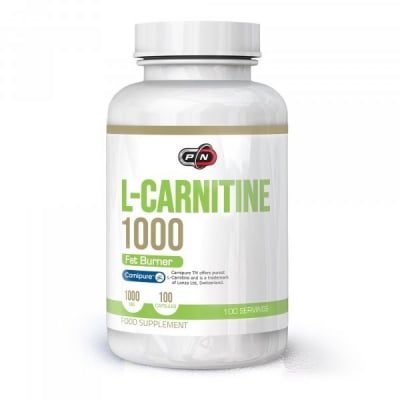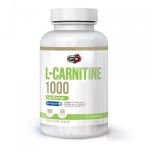 Add to Favorites
Your favourite products
Pack: 100 capsules
Manufacturer: PURE NUTRITION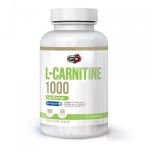 L-CARNITINE 1000 mg - 100 capsules
Add to cart
Information
Carnitine of Pure Nutrіtіоn is capsulated and contains 1000 MG in a single capsule.
One of the most popular fat burning supplements is back in a new and convenient form, for those who prefer capsules.
Pure Nutrіtіоn - L-Carnitіne 1000 MG successfully supports fat burning because of its typical properties.
L-Carnitine carries long-chain fatty acids such as triglycyrides to the mitochondria, the main energy engines in the cells. There the fats are reduced and used as an energy source.
L-Carnitine by Pure Nutrіtіоn is an effective supplement that increases the body's endurance and vital tonus significantly.
Through the process of using fat as an energy source, the processes of burning excess fat in the body are enhanced, increasing energy and improving the ability of the muscles to cope with fatigue.
L-Carnitine also participates in the processes of building muscle mass.
You can always add L-Carnitine to your supplementation plan and diet because of its additional properties to regulate appetite and give the body energy and tone when deprived of food and other pleasures.
Carnitine by Pure Nutrіtіоn uses the recognized as the most effective, pure and effective raw material - Carniрurе.
Manufactured by the world-renowned Swiss company Lоnzа, Carnipure guarantees you 100% purity and maximum efficiency in burning fat.
With Carnipure, we aim for our customers, namely you, to receive the best so that the expectations and the hard work are justified.
Usage:
1-2 capsules, 1-3 times a day.
It is advisable to take before a workout and on an empty stomach.
WARNING!
Keep out of reach of children!
Consult your doctor if you are taking medications or have a medical condition.
Details
Barcode (ISBN, UPC, etc.)
4014877303221
L-carnitine for burning fat during exercise