L-Carnitine Liquid Citrus - 1000 mg - 946 ml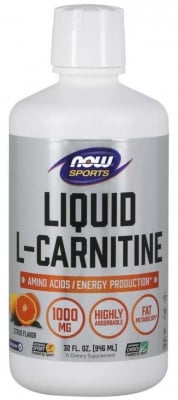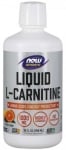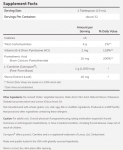 Add to Favorites
Your favourite products
Pack: 946 ml
Manufacturer: NOW FOODS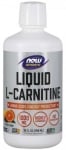 L-Carnitine Liquid Citrus - 1000 mg - 946 ml
Add to cart
Information
What is L-Carnitine ?
L-Carnitine is essentially not an amino acid, but has a structure resembling an amino acid, which is why it is commonly considered to be such.
The main function of L-Carnitine in the body is the transport of long-chain fatty acids for degradation in the mitochondria and their conversion into the basic energy unit, ATP.
This is the main source of energy for the muscles.
L-Carnitine thus increases the expenditure of fat to form energy.
This leads to the prevention of fat accumulation especially in the heart, liver and skeleton muscles.
Benefits of taking L-Carnitine
L-Carnitine helps to eliminate chronic fatigue, the cause of which can be sought in the reduced potency of the mitochondria, helps to recover from heart surgery, reduces cholesterol and triglycerides in the liver, helps to reduce body weight.
L-Carnitine deficiency can lead to heart disease, muscle weakness and overweight.
Directions:
One dose 30-60 minutes before workout.
Certificates for quality:
WARNING!
Keep out of reach of children!
Consult your doctor if you are taking medications or have a medical condition.
Details
Barcode (ISBN, UPC, etc.)
733739000699
Liquid form of L-carnitine to reduce subcutaneous fat.