L-Carnitine Power - 60 capsules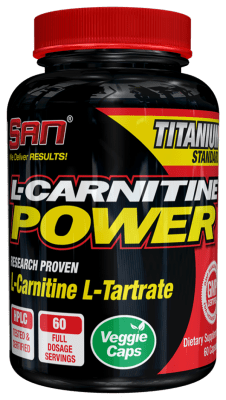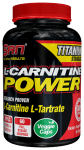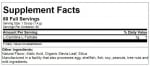 Add to Favorites
Your favourite products
Pack: 60 capsules
Manufacturer: SAN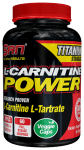 L-Carnitine Power - 60 capsules
Add to cart
Information
Convert fat to energy with SAN - L-Carnitine Power
L-Carnitine Power:
Converts body fat into energy
Easily absorbed liquid form
Stimulates fat burning
Stimulates the building of muscle mass
Ideal for vegetarians
Effective
Everyone wants a slim figure, but not everyone wants to use stimulants to achieve the desired effect.
Even with the use of effective stimulants , there are those who can add something powerful to their fat burning arsenal.
Something powerful that not only melts fat, but converts it into energy and stimulates the building of lean muscle mass.
Quality makes the difference and SAN is known for using the best raw materials.
SAN's L-Carnitine POWER supports the transport of fatty acids from food and stores them in the mitochondria of the cells, which are easily converted into energy.
Usage:
Mix 1 dose (1 capsule) with 100-150 ml of water or beverage of your choice and take up to 3 times daily.
WARNING!
Keep out of reach of children!
Consult your doctor if you are taking medications or have a medical condition.
Details
Barcode (ISBN, UPC, etc.)
672898440055
L-carnitine in capsule form.