L-Citrulline 750 mg - 180 capsules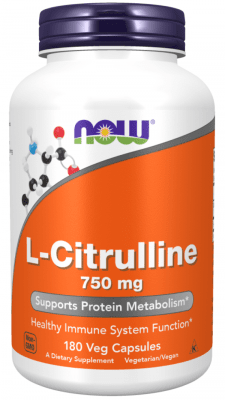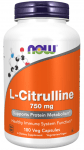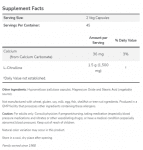 Add to Favorites
Your favourite products
Pack: 180 capsules
Manufacturer: NOW FOODS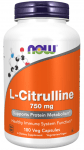 L-Citrulline 750 mg - 180 capsules
Add to cart
Information
What is Citrulline?
Citrulline is a non-essential amino acid, which is an important subunit in the urea cycle, functioning together with arginine and ornithine to get rid of ammonia in the body, a secondary subunit of protein metabolism.
Since Citrulline is a precursor of Arginine, it provides a readily available starting material for the production of Arginine, thus helping the body maintain healthy levels of Arginine.
Citrulline also plays an important role in the healing process and in maintaining a healthy immune system.
In sports, Citrucilline is mainly used as a stimulant to improve enthusiasm and fitness, as well as to improve protein synthesis.
Usage:
1-2 capsules, once to twice daily between meals.
Certificates for quality:
WARNING!
Keep out of reach of children!
Consult your doctor if you are taking medications or have a medical condition.
Details
Barcode (ISBN, UPC, etc.)
733739001030
Amino acid citrulline malate to increase muscle volume