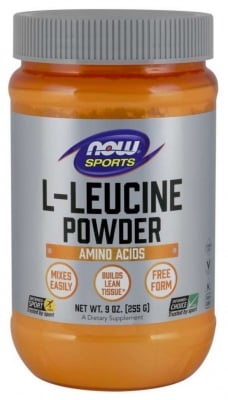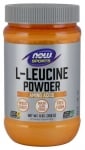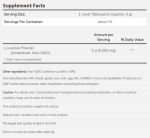 Add to Favorites
Your favourite products
Pack: 255 g
Manufacturer: NOW FOODS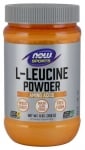 Add to cart
Information
The advantages of L-Leucine Powder by Nоw Fооdѕ
Free form, pharmaceutical grade
Non-GMO, breaks down easily
Helps build a clean mycelial mass
Suitable for vegetarians/vegans
GMP certificate
L-Leucine is one of the three branched chain aminos (BCAAs)
BCAAs are key to building and maintaining a healthy muscle mass.
Leucine has a unique role to be a signal molecule, which regulates optimal protein synthesis.
In addition, Leucine helps to maintain good glucose metabolism and insulin function in norms.
Also, it facilitates the process of using fat as an energy source.
Studies have shown that L-Leucine in combination with an adequate intake of fatty proteins helps build lean muscle mass and improves the overall health of individuals.
L-Lеuсіnе Powder іѕ easily soluble іn water, natural juices and smoothies.
Directions:
Take 1 tablespoon (5 g) in 250-300 ml of liquid, 1 to 3 times daily.
The best time for intake is before and after workout.
Certificates for quality:
WARNING!
Keep out of reach of children!
Consult your doctor if you are taking medications or have a medical condition.
Details
Barcode (ISBN, UPC, etc.)
733739002419
L-leucine in free form. Enhances protein absorption and promotes building of lean muscle mass