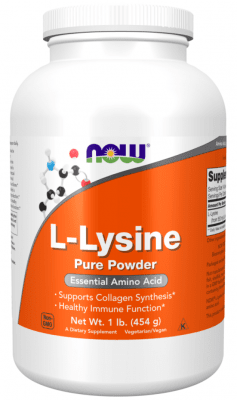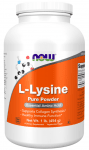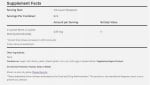 Add to Favorites
Your favourite products
Pack: 454 g
Manufacturer: NOW FOODS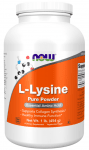 Add to cart
Information
Lysine is an important essential amino acid
This means that it cannot be produced by the body on its own and must be procured from external sources such as food.
Benefits of taking L-Lysine
Lysine stimulates the growth and development of the bone tissue, aids in the absorption of calcium in the body and maintains nitrogen balance levels in adults.
Lуѕіnе aids in the formation of antibodies, hormones and enzymes, helps with collagen formation and the repair of injured tissues.
Another positive effect of Luѕіnе is the regulation of triglycerides in blood serum.
Lysine participates in the fight against viruses causing sore throats and cold sores.
Low levels of Lysіn can lead to anemia, severely red eyes, enzyme disorders, hair loss, lack of concentration, irritability, poor appetite, reproductive disorders, stunted growth, and weight loss.
Usage:
¼ teaspoon per day, preferably with food.
Certificates for quality:
WARNING!
Keep out of reach of children!
Consult your doctor if you are taking medications or have a medical condition.
Details
Barcode (ISBN, UPC, etc.)
733739002402