L-Methionine 500 mg - 100 capsules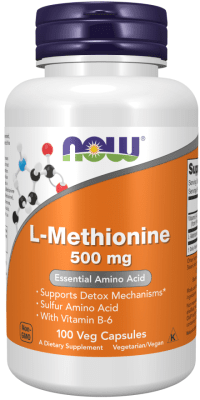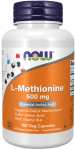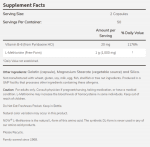 Add to Favorites
Your favourite products
Pack: 100 capsules
Manufacturer: NOW FOODS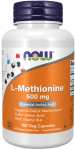 L-Methionine 500 mg - 100 capsules
Add to cart
Information
Methionine is an essential amino acid involved in the breakdown of fats
Thus, it prevents their deposition in the liver and arteries, which can lead to the deposition of fat in the heart, brain or kidneys.
The synthesis of the amino acids L-Cysteine and Taurine also depends on the presence of Methionine.
For what is suitable the intake of L-Methionine
Methionine helps the digestive system, helps to remove harmful agents in the food such as lead and other heavy metals, helps to eliminate muscle weakness, is useful for people with osteoporosis or allergies on a chemical basis.
Methionine is a powerful antioxidant.
It is a good source of sulphur, which inhibits free radicals and helps eliminate problems related to rust and neoplasms.
As the levels of these substances increase, so does the need for Methionine.
The body converts this aminocysteine into L-Cysteine, a precursor of glutathione - also a potent antioxidant.
In this way, the body protects against glutathione depletion at high levels of toxins in the body.
Usage:
One dose in the morning with food.
WARNING!
Keep out of reach of children!
Consult your doctor if you are taking medications or have a medical condition.
Details
Barcode (ISBN, UPC, etc.)
733739001177
An amino acid that detoxifies and cleanses the body of heavy metals.