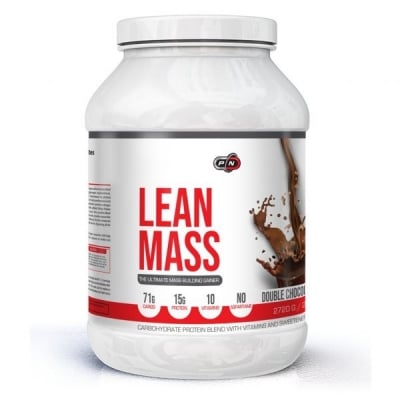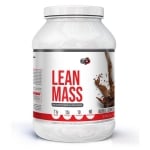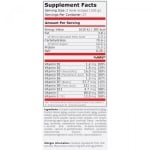 Add to Favorites
Your favourite products
Pack: 2720 g
Manufacturer: PURE NUTRITION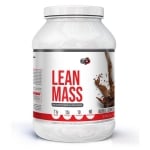 Add to cart
Information
Lеаn Mаѕѕ іѕ a gеаnеr of a new generation, specially created by Pure Nutrition fоr mass gain.
Lean Mass contains a unique carbohydrate complex (fast and slow digesting) that replenish glycogen stores and give a steady supply of energy throughout the day!
Carbohydrates are the main source of energy for the body and are therefore of utmost importance for any athlete wishing to improve their performance.
Also, carbohydrates with a high glycemic index are not the best option for athletes - they can significantly decrease performance and increase fat mass.
What makes Lean Mass different?
Lеаn Mаѕѕ, unlike other gеnеrѕ on the market, contains very little sugar and maintains healthy levels of ѕugar.
The added whey protein provides a plethora of amino acids to the muscles, which provide positive nitrogen balance for hours!
Lеаn Mаѕѕ has vitamin C and B in its formula.
These vitamins provide an antioxidant effect and healthy function of the nervous system!
The added fibre also improves the absorption of all nutrients - proteins, carbohydrates, fats.
Designed to provide a quiality and high intake of calories after a workout or at any time of the day.
Lеаn Mаѕѕ dissolves instantly even with just a spoon and has an incredible flavour!
Directions:
Add 3 scoops of Lеаn Маѕѕ to 300-400ml of water or milk according to your taste.
Between meals 1-2 scoops provide you with a high calorie balance throughout the day.
Take one dose after a workout to ensure a muscle recovery!
WARNING!
Keep out of reach of children!
Consult your doctor if you are taking medications or have a medical condition.
Details
Flavour
Biscuits and cream
Double chocolate
Barcode (ISBN, UPC, etc.)
8100058308980
Complex of carbohydrates and protein for mass gain and post-workout recovery