Lecithin 1200 mg - 200 softgels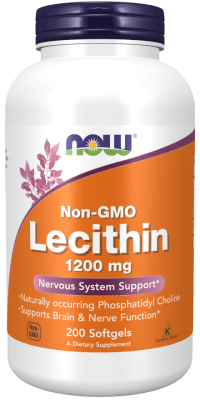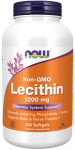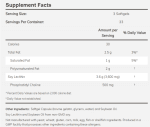 Add to Favorites
Your favourite products
Pack: 200 softgels
Manufacturer: NOW FOODS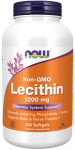 Lecithin 1200 mg - 200 softgels
Add to cart
Information
What is Lесіthіn ?
Lecithin is a substance that is present in all elements of nature, plants and animals.
Lecithin plays a huge role in almost all biological processes - including the transmission of nerve impulses, respiration and energy production.
Lecithin is essential for all these biological functions.
The human brain is composed of approximately 30% lecithin.
The myelin sheaths that protect the brain, spine and thousands of nerves are almost 2/3 lecithin.
Even the heart has a high concentration of lecithin.
Lecithin contains many different beneficial substances for the body
These include choline, inositol, linoleic acid, phosphatidyl serine, healthy fatty acids and triglycerides and phosphorus.
Choline and inositol are substances that burn fat and prevent fatty degeneration of the liver, as well as reduce cholesterol and triglycerides in the liver.
Phosphatidyl serine supports athletic performance and has a significant effect on memorization.
Linoleic acid is an omega-6 fatty acid that helps maintain healthy cholesterol levels, strengthens joints and tendons, and the cardiovascular system.
Phosphorus is included in the composition.
Usage:
One dragee 1-3 times daily.
WARNING!
Keep out of reach of children!
Consult your physician if you are taking medications or have a medical condition.
Details
Barcode (ISBN, UPC, etc.)
733739022127
Fatty acid - keeps cholesterol in norms, heart health. Stimulates brain activity.