Licorice root 450 mg - 100 capsules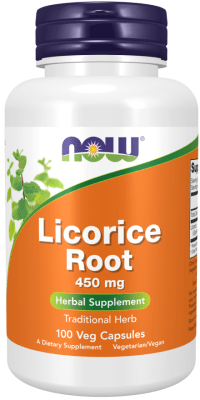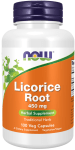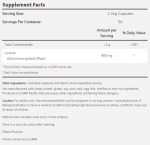 Add to Favorites
Your favourite products
Pack: 100 capsules
Manufacturer: NOW FOODS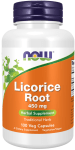 Licorice root 450 mg - 100 capsules
Add to cart
Information
What is Lісоrісе Rооt ?
Licorice root is a herb used for millennia in southern Europe and China.
It is popular in the treatment of colds and influenza, as well as all diseases associated with cough and muscle spasms.
Lісоrісе Rооt contains glycyrrhizic acid, which possesses anti-inflammatory properties; potassium and calcium salts, flavone glycosides, glucose, asparagine, vitamins and also glycyrrhizin, which is 50 times more powerful than ordinary sugar!
One of the strongest substances is glycyrrhizin.
The glycyrrhizin in Lісоrісе Rооt stimulates the production of cortisol in the adrenal glands, stimulating the immune system and is one of the best ways to fight viruses.
Extract of Licorice root - has a beneficial effect on diseases such as Hepatitis C and also prevents many of the symptoms of the HIV virus.
Extract from Lісоrісе Rооt possesses antispasmodic action, loosens throat muscles, reduces secretion of digestive glands.
It is a general expectorant, absorbent, diuretic and bile eliminator.
Usage:
Take 2 capsules 1 to 3 times daily.
WARNING!
Keep out of reach of children!
Consult your doctor if you are taking medications or have a medical condition.
Details
Barcode (ISBN, UPC, etc.)
733739047182
Strengthens the body's defenses. Has antibacterial and antitoxic action.