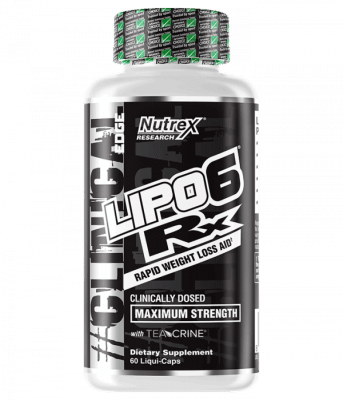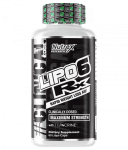 Add to Favorites
Your favourite products
Pack: 60 capsules
Manufacturer: NUTREX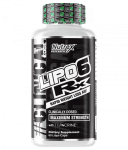 Add to cart
Information
Nutrex Lipo 6 RX is the perfect weapon to fight subcutaneous fat. It works on the principle of thermogenesis, delivering maximum results!
Nutrex Lipo 6 RX is a next generation thermogenic fat burner that supports quality burning of subcutaneous fat.
Thanks to the fast-acting capsules, the product tends to develop the maximum potential of the carefully selected ingredients, which coincidentally manage to act synergistically once in the human body.
Nutrеx Lіро 6 Rx has clinically dosed ingredients and we recommend that you DO NOT exceed the daily dose as its potency is extremely high.
This fat burnеr hаѕ strong arguments thаt contribute tо a complete change оf vision: maximum fat burnеr, appetite control, energy and focus.
Supports fat burning
Stimulates energy production
Promotes energy and focus
Clinically tested ingredients
Controls appetite
7 active ingredients
Fast-acting tablets
Directions:
1 capsule in the morning on an empty stomach and 1 capsule 20-30 minutes before the morning meal.
WARNING!
Keep out of reach of children!
Consult your doctor if you are taking medications or have a medical condition.
Thermogenic fat burner for melting fat.