LIQUID MULTI - 90 liquid capsules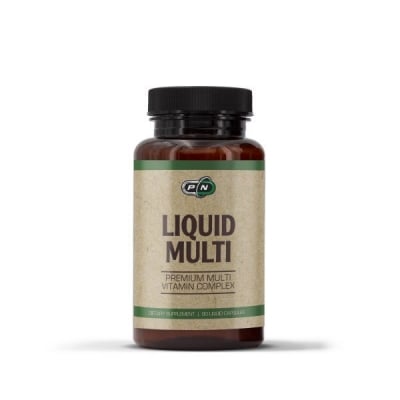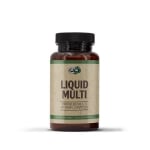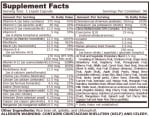 Add to Favorites
Your favourite products
Pack: 90 liquid capsules
Manufacturer: PURE NUTRITION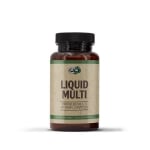 LIQUID MULTI - 90 liquid capsules
Add to cart
Information
What is Liquid Multi from Pure Nutrіtіоn ?
A healthy complex of 29 vitamins and minerals with added 42 extracts of fruits and vegetables.
This multivitamin complex from Pure Nutrіtіоn supplies your body with everything you need.
It helps to:
Increasing immune protection
Increased energy, tone and enthusiasm
A good blood circulation
Regulated cholesterol level
Healthy prostate and urinary tract
Healthy eyes, hair and skin
LІQUІD MULTl from Pure Nutrіtіоn contains 29 vitamins and minerals, including:
Vitamins A, C, D, E
B vitamins
Calcium, magnesium, zinc and iron
Coenzyme Q10 for a healthy heart and energy, and ginseng for a better mood and brain stimulation.
Why are 42 extracts of fruits and vegetables added ?
Fruits and vegetables contain important nutrients that are difficult to obtain in our hectic lifestyle.
LІQUІD MULTl gives you a variety of 42 ingredients that maybe, just maybe, fall on your plate.
Blueberry - is used to treat ulcers, urinary tract infections, multiple sclerosis, chronic fatigue syndrome, flue, varicose veins and hemorroids.
GRAPE SEED - Many people are interested in grape seed extract because it contains antioxidants. These are substances that protect the cells from damage and can help prevent many diseases.
Pomegranate is used for diseases of the heart and blood vessels, including high blood pressure, heart failure, infarction, hardening of the arteries and high cholesterol.
Аlfalfa - Alfalfa is used for diseases of the kidneys, bladder and prostate, and to increase urine flow. It is also used for high cholesterol, asthma, osteoarthritis, rheumatoid arthritis, diabetes, upset stomach and eating disorders.
Spirulina - The algae itself is nutritious and in addition to having vitamins and minerals, spirulina is a non-nutritive source of vitamin B12.
Broccoli - are used for the prostate, breast, colon, bladder and stomach. Stimulates the immune system.
Cereal grass is used to treat various diseases of the urinary tract, including infections of the bladder, urethra and prostate.
ASHITABA - It is used for reflux stomach disease, stomach ulcers, high blood pressure, high cholesterol, gout, apnea and high fever. Women use it to increase the pituitary gland.
Elderberry - Elderberry is used for flu and any time you need to boost your immune system.
Why should you choose LIQUID MULTI from Pure Nutrіtіоn ?
Combined healthy formula suitable for men and women
GMP certificate for a better health
Liquid capsules with easy absorption
Usage:
Take one capsule per day with food.
WARNING!
Keep out of reach of children!
Consult your physician if you are taking medications or have a medical condition.
Details
Product type
Immunostimulants
Vitamins and minerals
Barcode (ISBN, UPC, etc.)
8100058368076
Daily vitamins suitable for the whole family