Lutein 20 mg - 90 capsules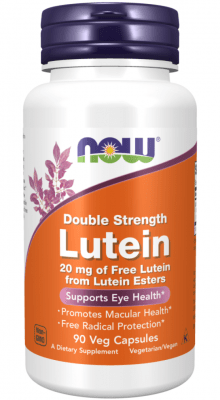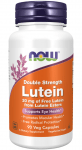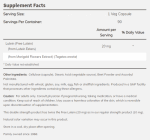 Add to Favorites
Your favourite products
Pack: 90 capsules
Manufacturer: NOW FOODS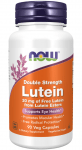 Lutein 20 mg - 90 capsules
Add to cart
Information
Lutеіn, Dоublе Ѕtrеngth - Double the concentration of NоwFооdѕ!
Lutein plays a very important antioxidant and detox role.
Lutein is an effective neutralizer of free radicals and other harmful and toxic compounds and substances that enter the body.
Lutein accumulates in the eyes in a certain way, as it is concentrated in the lens of the eye.
It plays a big role in protecting the lens and reducing the risk of eye diseases.
For whom is Lutеіn nutrient supplement intended ?
Lutein is a suitable additive to food for people, aiming to improve the protective forces of the eyes, as well as the other organs in the human body.
Lutein is also suitable for the treatment of cardiovascular diseases.
Lutein - has the property of making the skin smooth and soft.
Usage:
1 capsule daily with food.
WARNING!
Keep out of reach of children!
Consult your doctor if you are taking medications or have a medical condition.
Details
Barcode (ISBN, UPC, etc.)
733739030696
Antioxidant used for the prevention of eye diseases.