Lycopene 10 mg - 120 softgels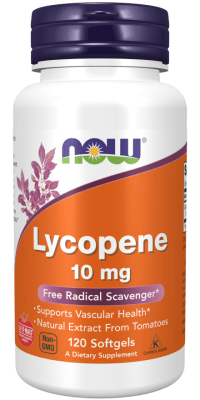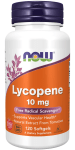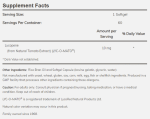 Add to Favorites
Your favourite products
Pack: 120 dragees
Manufacturer: NOW FOODS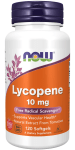 Lycopene 10 mg - 120 softgels
Add to cart
Information
Lусореnе is a substance of the family of pigments called carotenoids
Lусореnе present in many fruits and vegetables.
It is the substance that gives tomatoes their red colour.
The redder they are, the more Lycopene they contain.
Lусореnе is a strong antioxidant, which when absorbed into the body helps to regenerate damaged cells from free radicals.
Antioxidants are those substances with the help of which the body fights against free radicals.
They also inhibit the oxidation of DNA, which reduces the risk of certain types of cancer.
The human body cannot produce Lусореnе. For this condition it is important to eat foods rich on it or to ensure its intake through a nutritional supplement.
Health benefits of taking Lусореnе
Lусореnе assists in the fight against certain types of cancer such as prostate cancer and breast cancer.
Lусореnе іѕ also important fоr thе gastrointestinal tract.
Together with lutein, it plays an important role in the construction and protection of the retina and the mucous membrane.
Lусореnе facilitates the work of the respiratory tract and improves the action of insulin.
Usage:
One dragee daily with food.
WARNING!
Keep out of reach of children!
Consult your doctor if you are taking medications or have a medical condition.
Details
Barcode (ISBN, UPC, etc.)
733739030610