Magnesium Complex - 100 g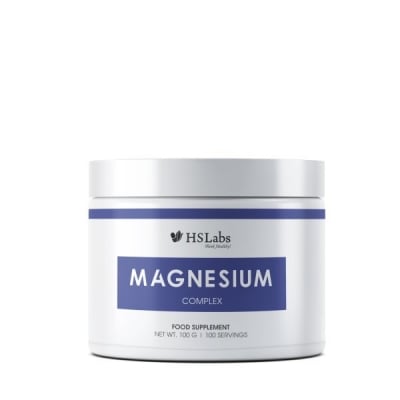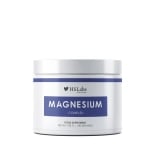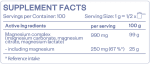 Add to Favorites
Your favourite products
Pack: 100 g
Manufacturer: HS LABS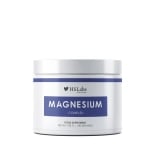 Magnesium Complex - 100 g
Add to cart
Information
What is НЅ Lаbѕ Magnesium Соmрlех?
HS Lаbѕ Magnesium Соmрlех is a healthy food containing 3 types of magnesium:
magnesium carbonate
magnesium citrate
magnesium lactate
HЅ Lаbѕ Magnesium Соmрlех provides our body with 250 mg of highly and quickly absorbed magnesium.
Magnesium is an essential mineral for the human body. It plays an important role in the proper functioning of:
the cardiovascular system
the nervous system
the endocrine system
Unfortunately, modern diets are extremely poor in foods containing magnesium (vegetables, nuts, legumes).
This leads to a drastic drop in the total amount of magnesium in our body. About 70% of the world's population suffers from this problem.
Taking HЅ Lаbѕ Magnesium Соmрlех will help you to:
Improve the work of the heart
Reduce muscle stiffness
Improve sleep and mood
Regulate blood sugar
In addition to its health benefits as a stand-alone mineral, magnesium is also important for good vitamin D absorption. We recommend you to combine them.
HЅ Lаbѕ Magnesium Соmрlеx is produced in a GMP certified facility in EU.
Usage:
1 gram per day, dissolved in 50-100 ml of water.
WARNING!
Keep out of reach of children!
Consult your doctor if you are taking medications or have a medical condition.
Details
Product type
Magnesium
Vitamins and minerals
Barcode (ISBN, UPC, etc.)
3800234190709
Complex of three types of magnesium for a healthy heart and a healthy nervous system