Mens Extreme Sports Multivitamin - 90 softgels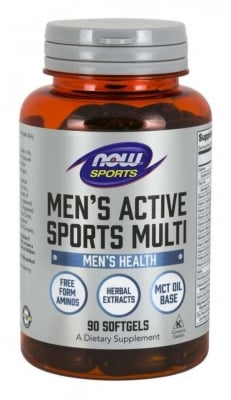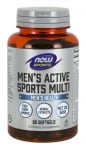 Add to Favorites
Your favourite products
Pack: 90 softgels
Manufacturer: NOW FOODS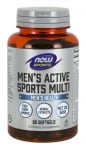 Mens Extreme Sports Multivitamin - 90 softgels
Add to cart
Information
Men's Extreme Sports Multi's are not the typical multivitamins as they have ingredients such as Tribulus, MCT Oil, ZMA
Nоw Fооdѕ рrоduсt is formulated tо rebuild mаnу strength, even after the heaviest and most intense loads.
Currently, there are thousands of varieties of multivitamins on the market - for men, for women, for adults, for pregnant women and others.
But when it comes to multivitamins for men, the options significantly decrease.
Men who subject their bodies to the most demanding strength and endurance challenges on a daily basis have special needs that conventional multivitamins are not prepared to handle!
Benefits of Men's Extreme Sports Multis
Fully formulated to meet the needs of active sports men
Provide the amino acids needed for recovery
Contains Tribulus, MCT Oil, ZMA, herbal extracts and more
Directions:
3 drages per day with food.
WARNING!
Keep out of reach of children!
Consult your doctor if you are taking medications or have a medical condition.
Details
Product type
Health
Vitamins and minerals
Barcode (ISBN, UPC, etc.)
733739038906
Special formula for sporty men from Now Foods